Workbook 5.8
From the Java Bootcamp Resources, launch Workbook 5.8.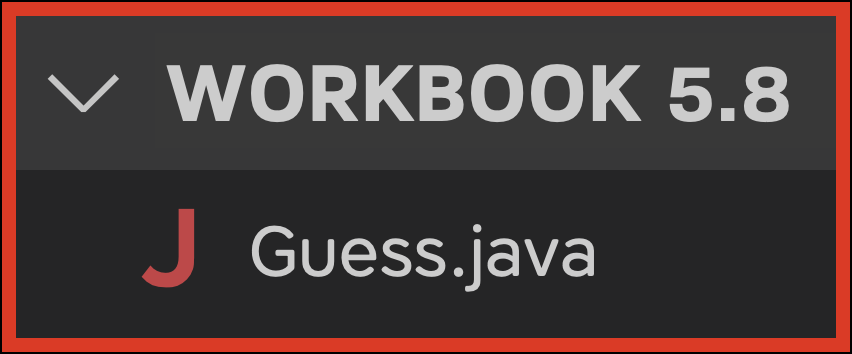 Guess the number
In this workbook, the user has to keep guessing a number until they get it right.
Task 1
Store a "secret" number between 1 and 5. Then, prompt the user to enter a guess.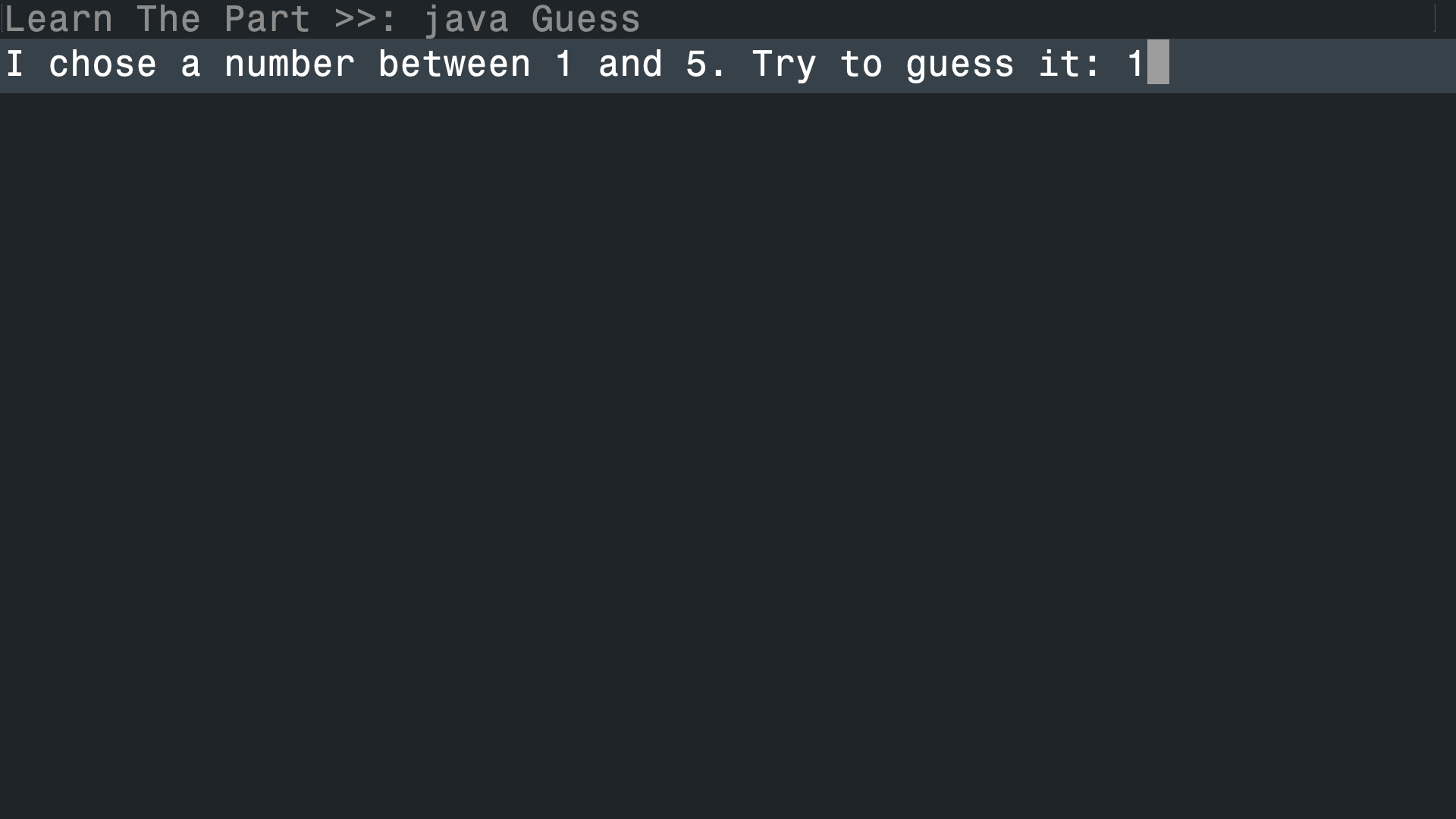 Task 2
Set up a loop that keeps the user guessing until they get it right.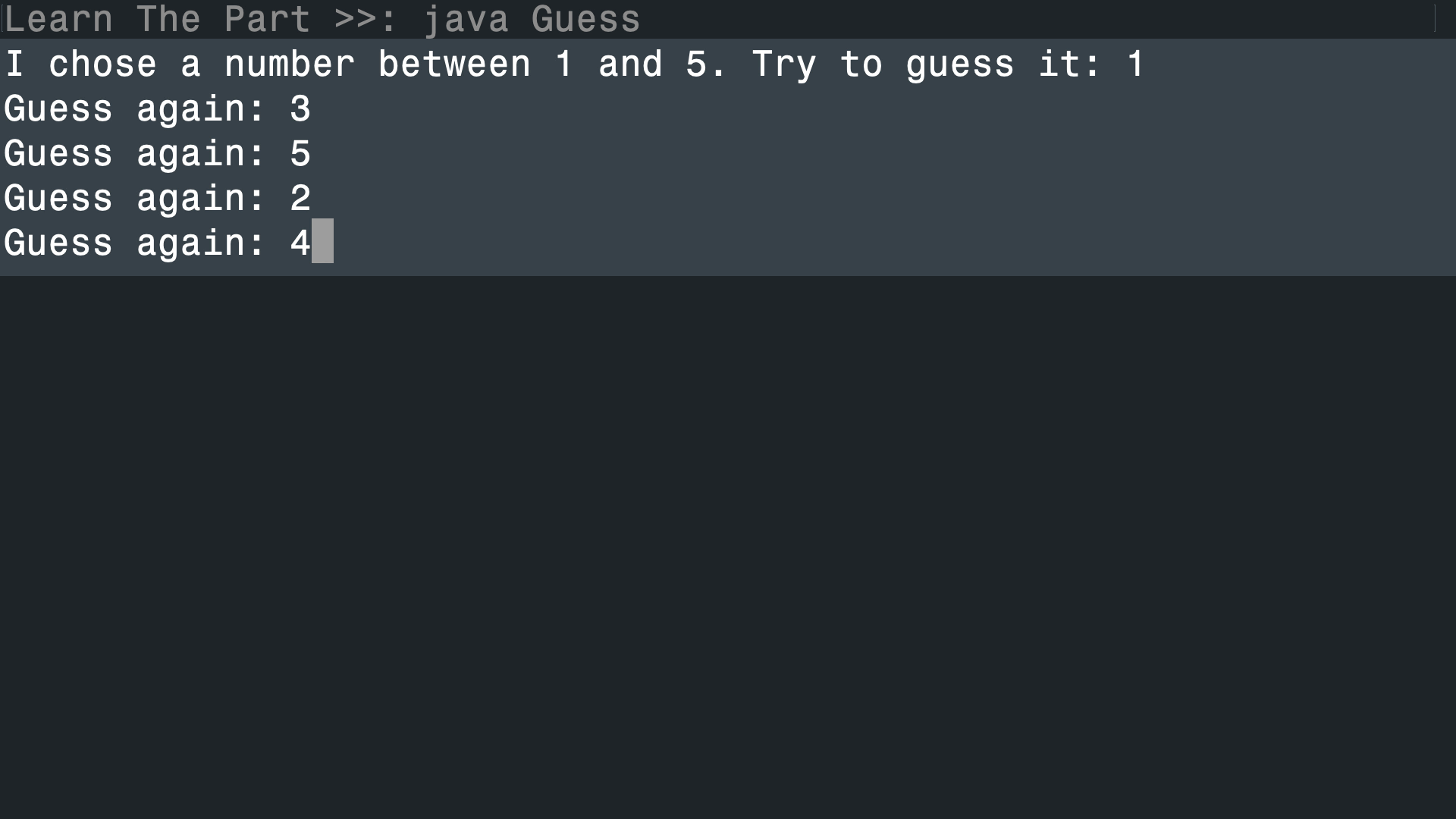 In other words, the loop should keep running while the guess is different from the secret.
Task 3
After they guess the number, print:
You got it!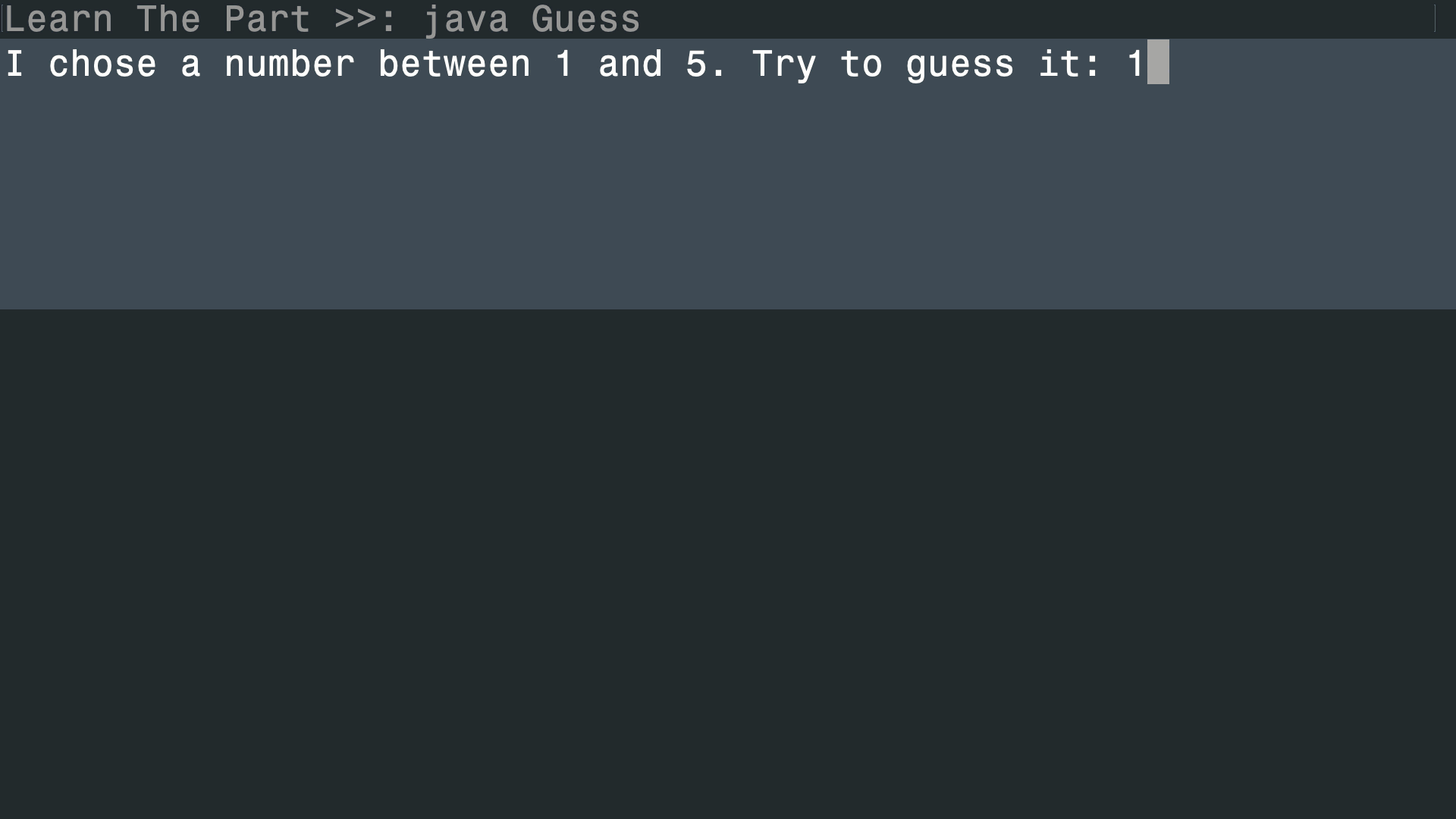 Visualizing the Runtime
After you solve this workbook, I still recommend watching the video solution on Udemy.

It will show you how to visualize the runtime using Visual Studio Code.
---
Feedback Summary
Written Reviews
There are no written reviews yet.