Workbook 2.4
From Java-Bootcamp-Resources -> Module 1 - Introduction to Java -> 2. Variables, open Workbook 2.4.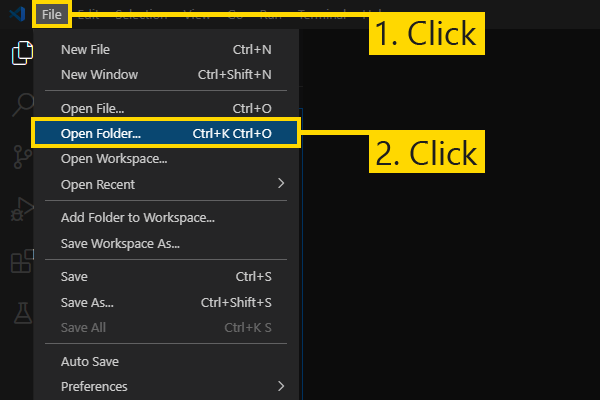 The Meeting
---
You calculated metrics for the past month:
Sales: $24,309.65

Profit: $18,562.18

Refunds: $688.78

Shipping Costs: $1233.57
Task 1: Print each metric.
---
The workbook starts with four variables: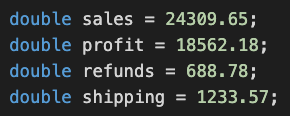 Replace each placeholder with the correct variable.
When it comes to $24000, we don't care about cents. Print each value as a whole number (24309), not a decimal (24309.65).
Run your code.
---
>>: This month, we made $24309 in sales
>>: Factoring in costs, we made $18562 in profit
>>: The refunds are at a low $688. This is a good sign!
>>: Shipping costs were high. We paid $1233 in shipping
Good Luck!
---
Feedback Summary
Written Reviews
There are no written reviews yet.