Workbook 6.9
From Java Bootcamp Resources -> Module 1 -> 6. Arrays, open Workbook 6.9.
Taxes
Timmy went to the Java Grocer and bought four items at these prices:
1.99 -- 2.99 -- 3.99 -- 4.99
He would like to know what the prices are after-tax. Since you're the Java Grocer's best cashier, they want you to build a program that updates the prices after-tax.
Task 1
---
Inside main, an array stores each price. Create a new array afterTax with the same length.
Task 2
---
In the Java world, the tax rate is 13%. Use a for loop to update each element in afterTax to be: price + 13% * price .
Task 3
---
Print the following messages:
The original prices are: <original prices>
The prices after tax are: <after tax prices>
Use Arrays.toString to print the arrays.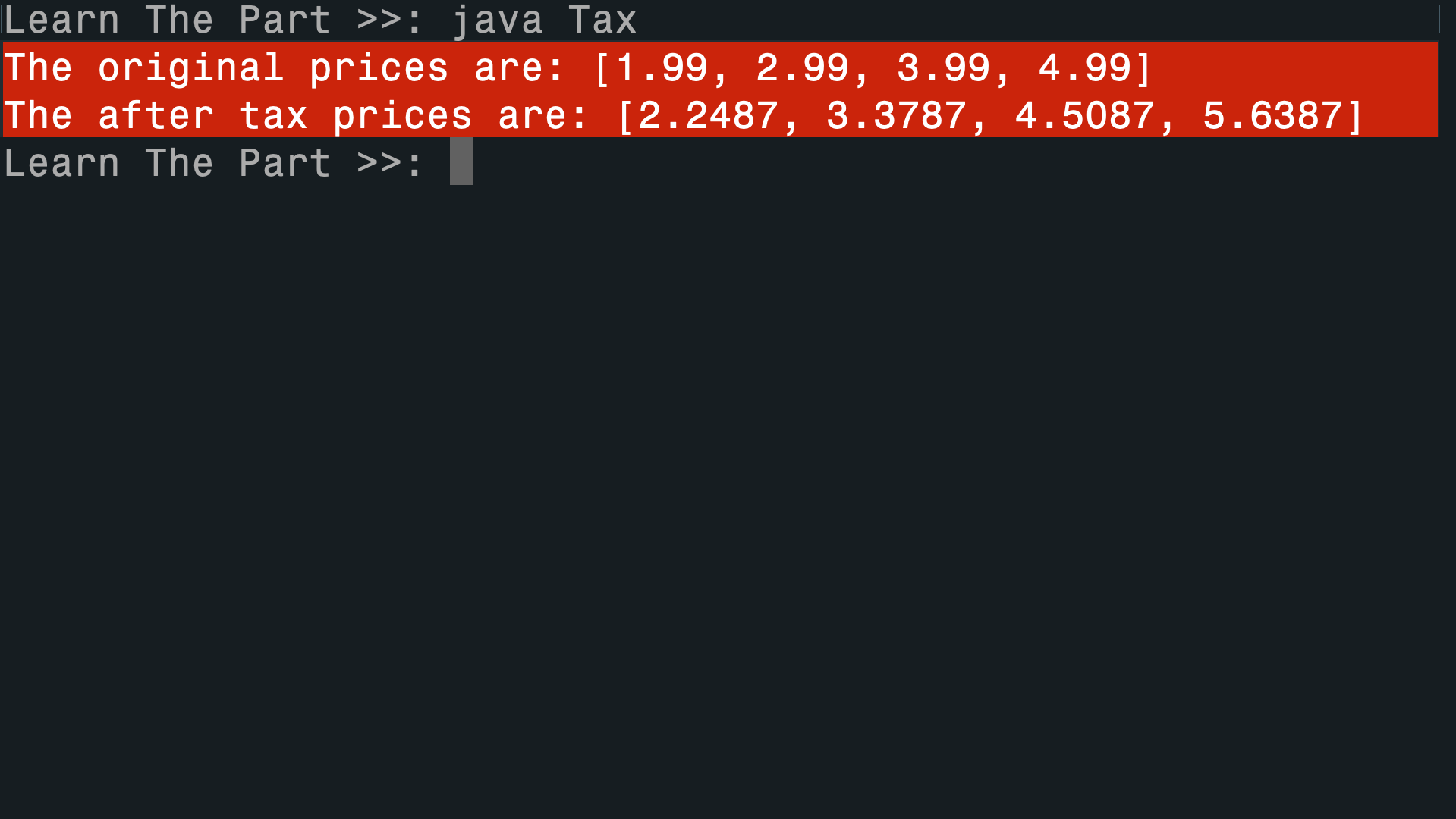 Good Luck!
Feedback Summary
Written Reviews
There are no written reviews yet.