Chatbot
You're going to build an app that carries a simple conversation.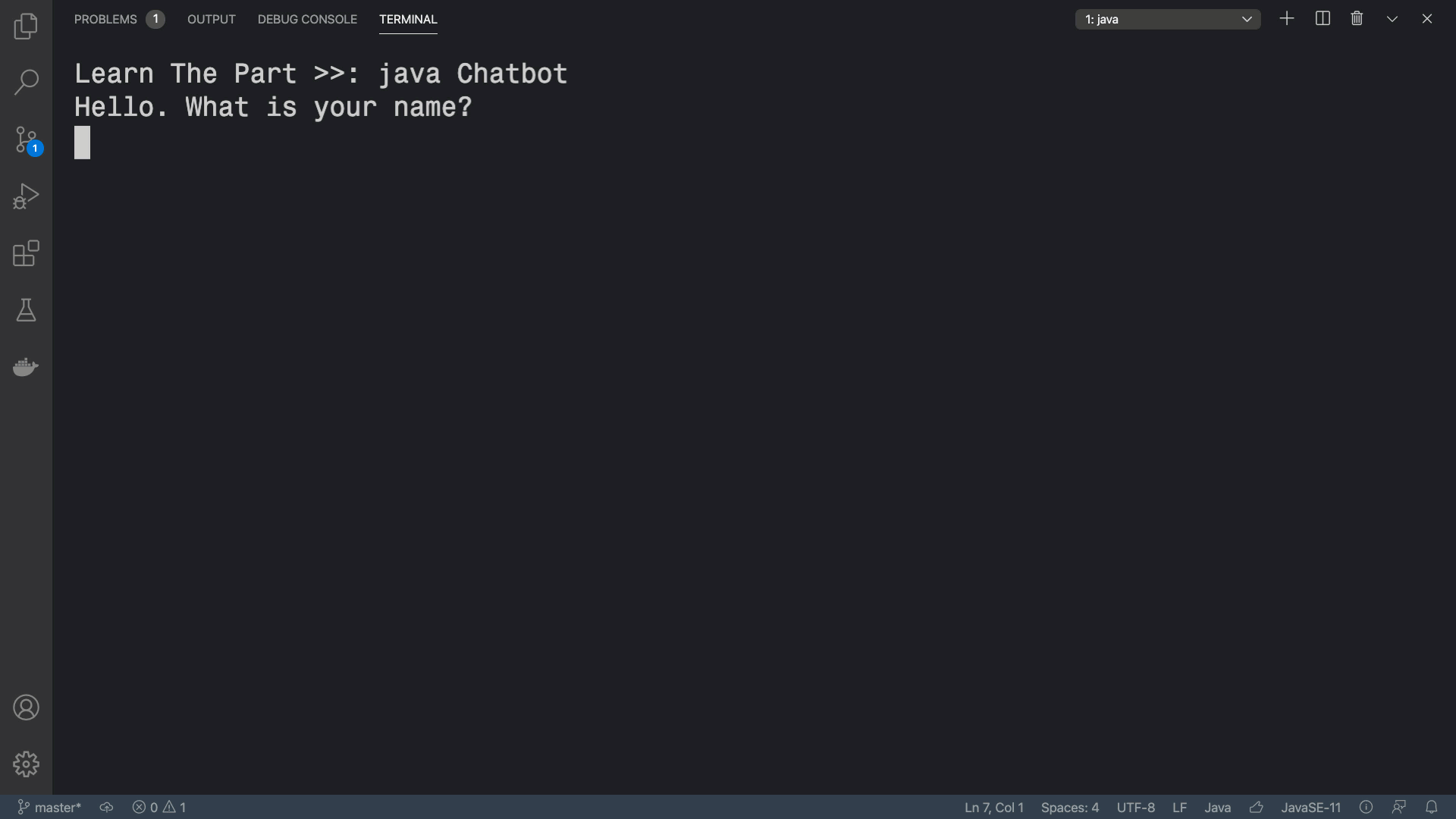 Open the challenge
---
From the Java-Bootcamp-Resources, open Challenge 2.
1. Store each answer.
---
After each question, add code that picks up the user's answer and stores it.

Careful from the nextLine() trap
---
| nextLine() Trap | |
| --- | --- |
| Pitfall | nextLine() gets skipped when placed after nextInt() , nextDouble(), or nextLong(). |
| Solution | Add a throwaway nextLine() before the "real" nextLine(). |
| Explanation | The upcoming lesson on Delimiters will explain why this happens. |
2. Update each reply.
---
Update each reply with the user's answer.

3. Run your code.
---
Why is the cat scared?
The screaming cat appears when something's wrong or looks bad. In this case, the output is very messy. There should be a line of spacing between each answer and reply (see arrows).
4. Add a new line
---
Before every reply, add a new line.

Follow the comments to guide your code.

Final output: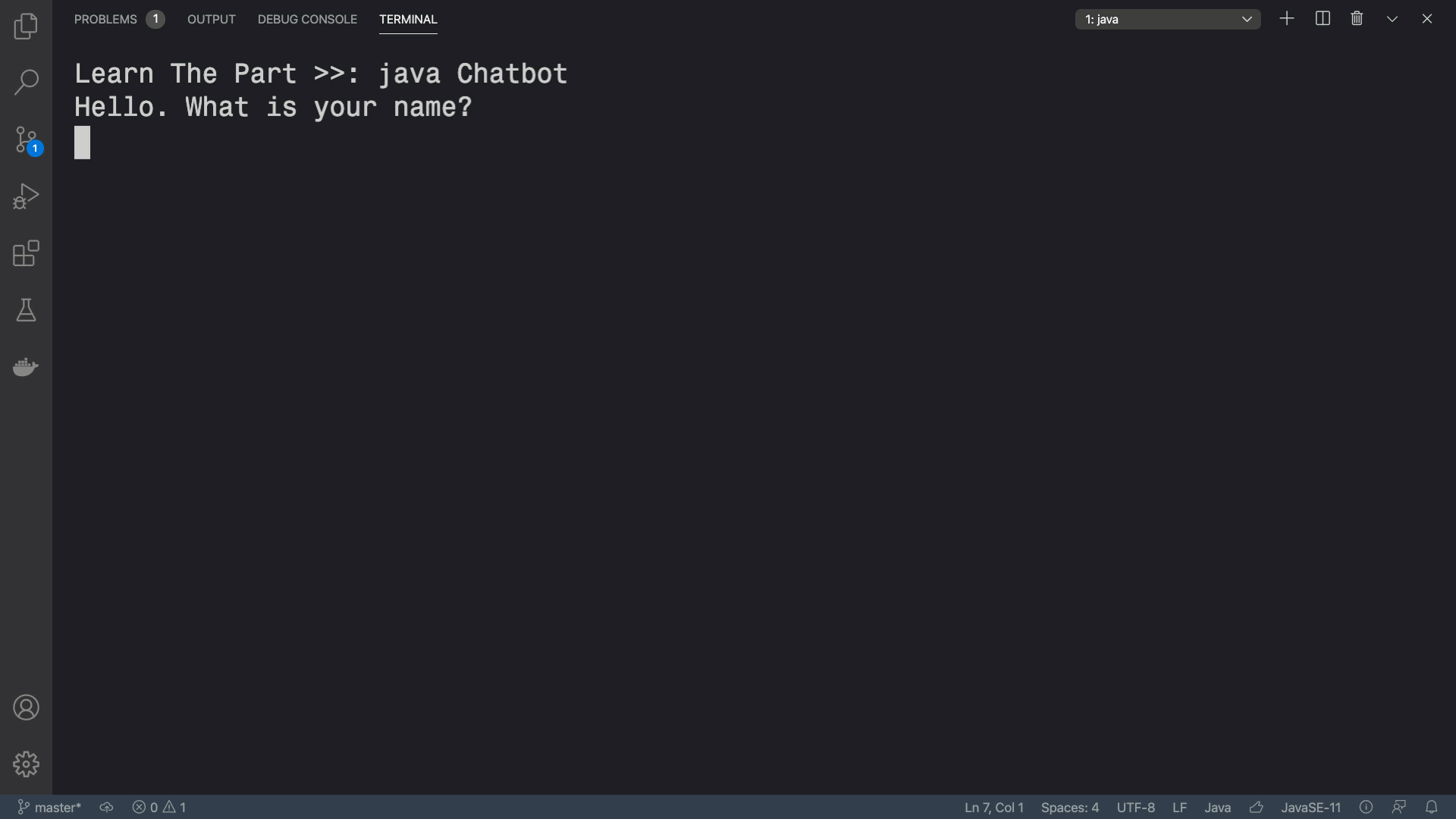 Good luck!
---
Feedback Summary
Written Reviews
There are no written reviews yet.