Workbook 5.9
From Java Bootcamp Resources -> Module 1 -> 5. Loops, open Workbook 5.9.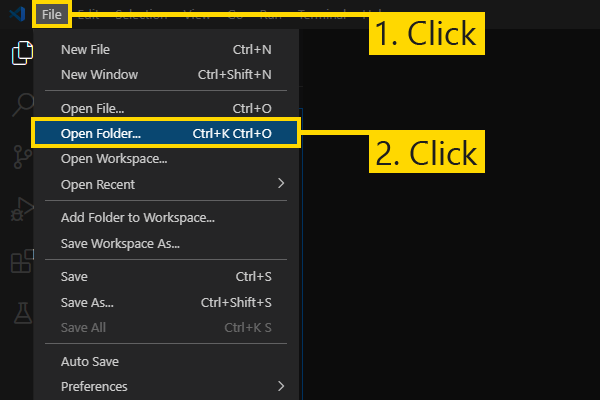 Signing in
---
In this workbook, Samantha will sign into her favorite social network: Javagram!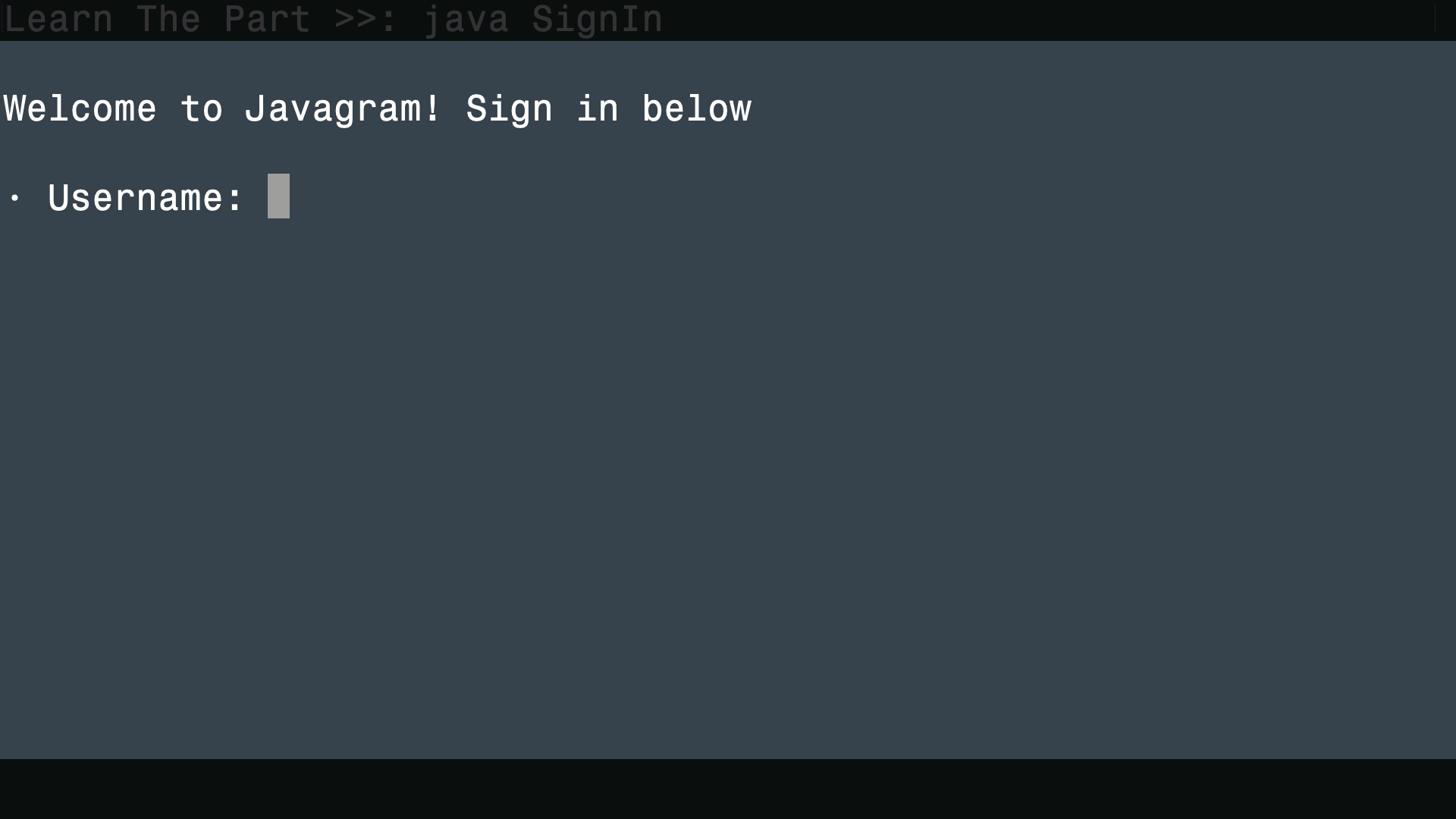 Task 1
---
The program starts with a stored username and password:
username: Samantha password: Java<3
When signing in, prompt the user to enter their username and password.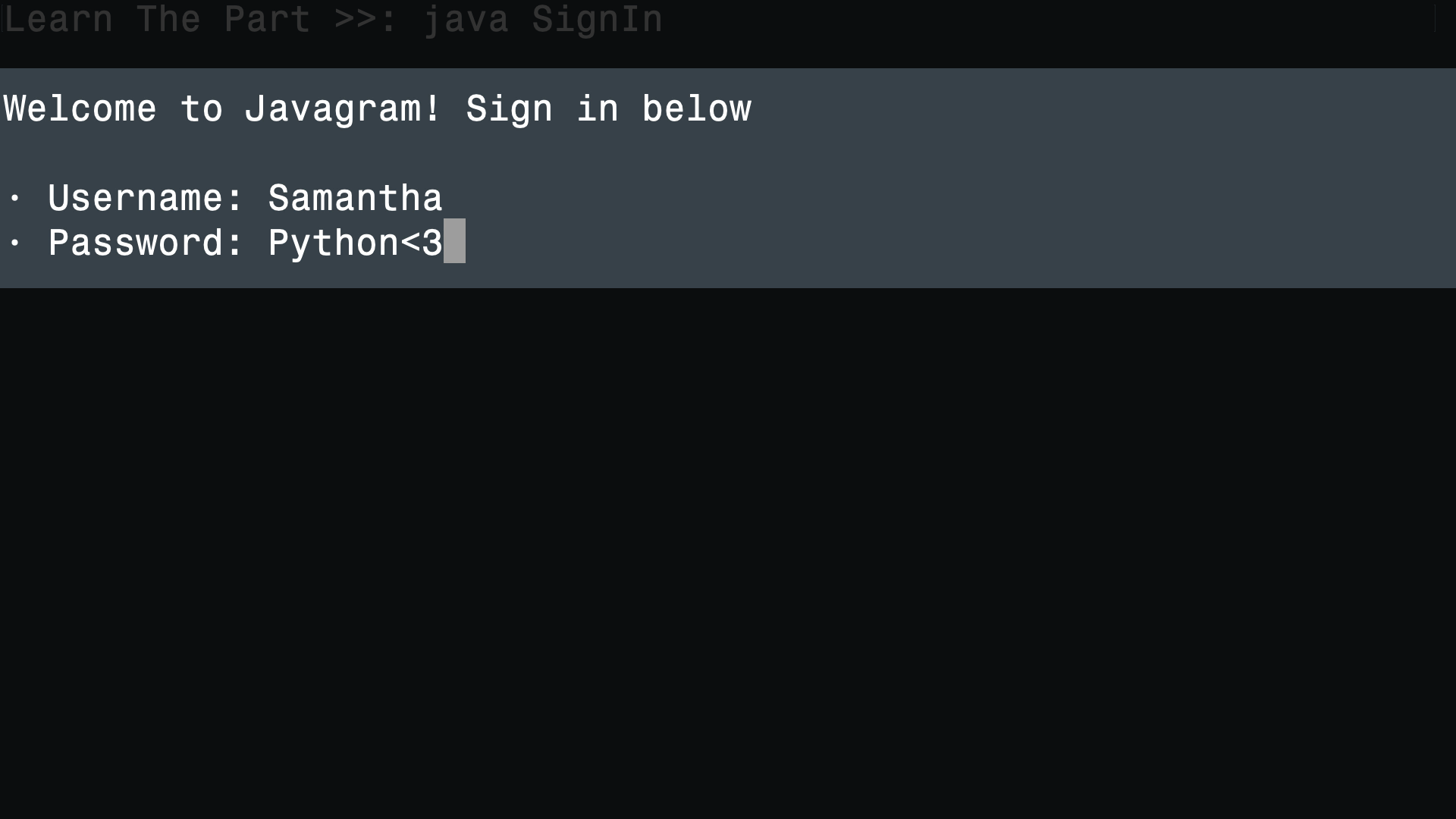 Task 2
---
Set up a loop that keeps running while the username OR password is incorrect.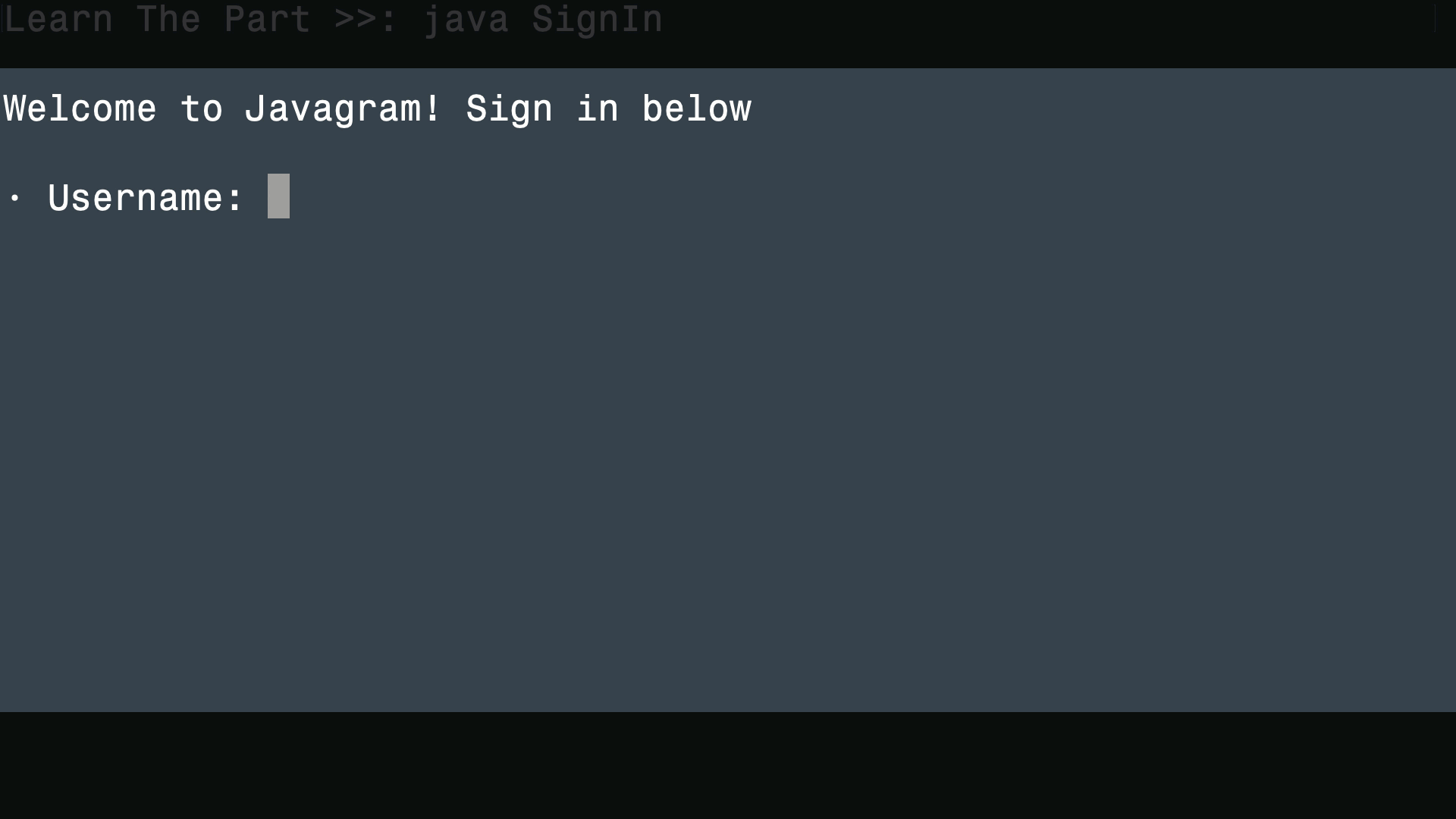 Task 3
---
After they enter the correct information, print:
Sign in successful. Welcome!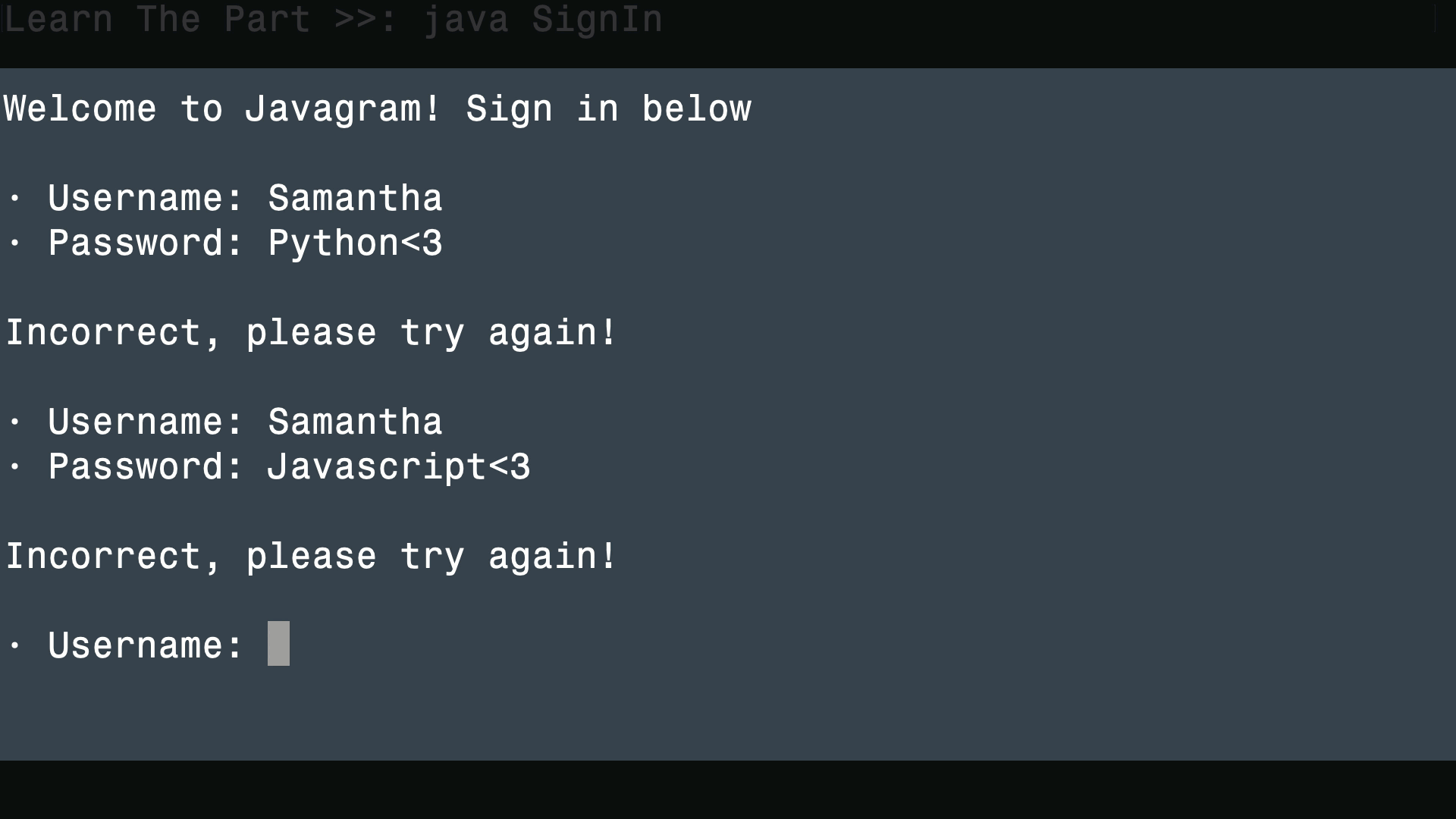 Good Luck!
---
Feedback Summary
Written Reviews
There are no written reviews yet.