Workbook 6.8
From Java Bootcamp Resources -> Module 1 -> 6. Arrays, open Workbook 6.8.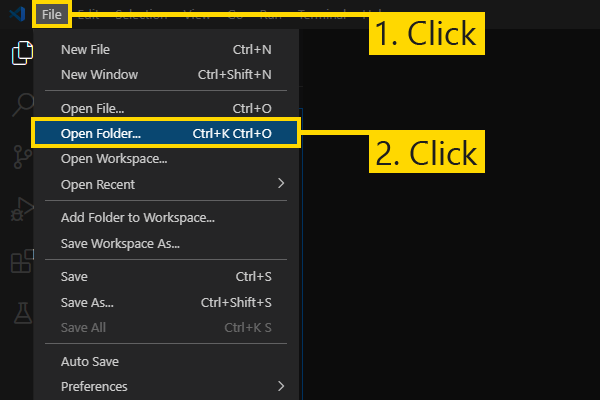 Receipt
You've been promoted to cashier at the Java Grocer. They want you to build a Java program that prints a receipt.
Task 1
---
Jim bought three apples: Gala, Granny Smith, and Macintosh. Respectively, each apple was worth: 1.99, 1.49, and 1.29.
Create an array that stores the apples Jim bought.

Create another array that stores the price of each apple.
Task 2
---
After printing: Here's your receipt\n, use a for loop to print each apple and the corresponding price:
\t<apple i >: $ <price i >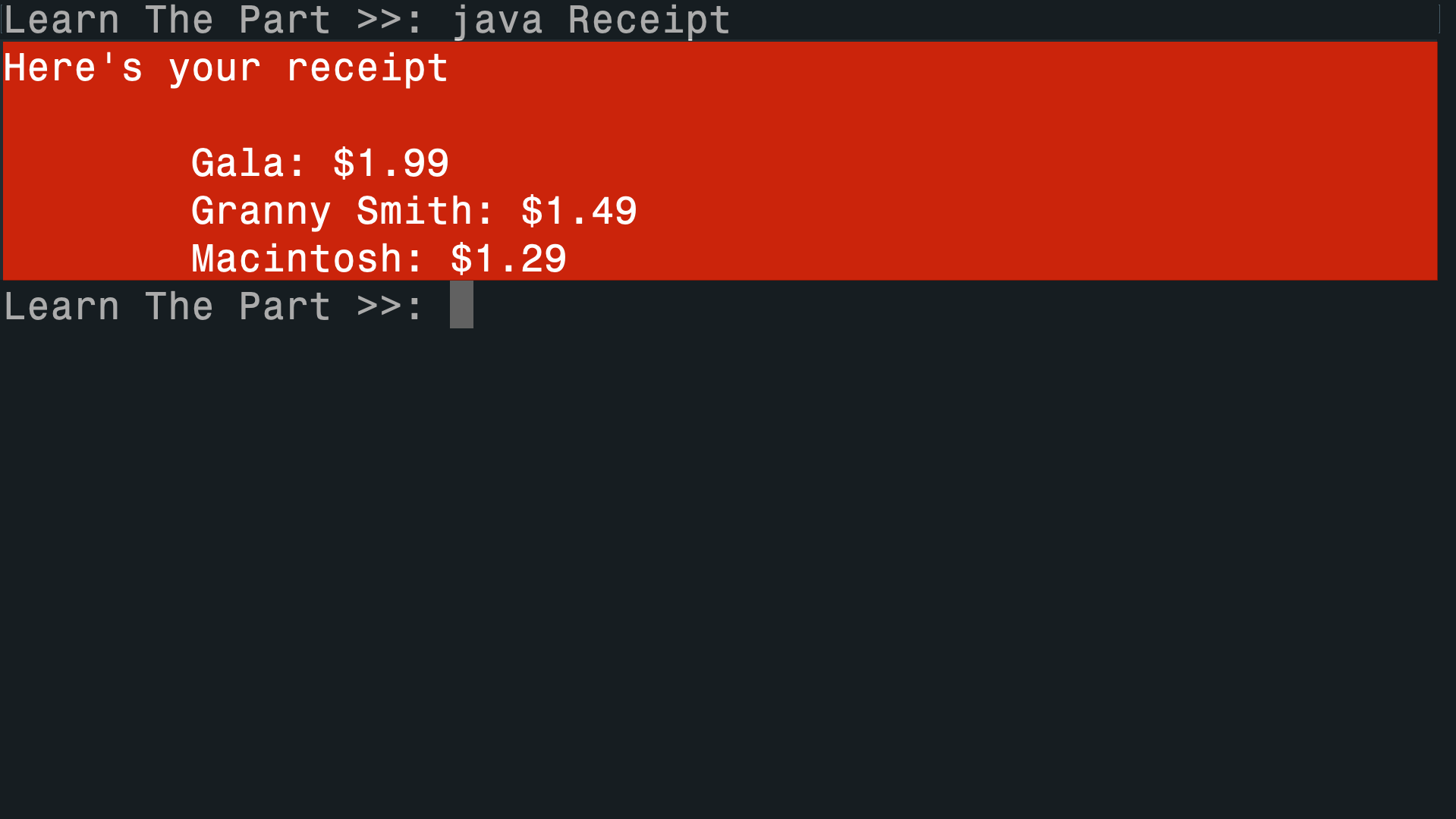 Good Luck!
Feedback Summary
Written Reviews
There are no written reviews yet.