Workbook 6.8
From the Java Bootcamp Resources, launch Workbook 6.8.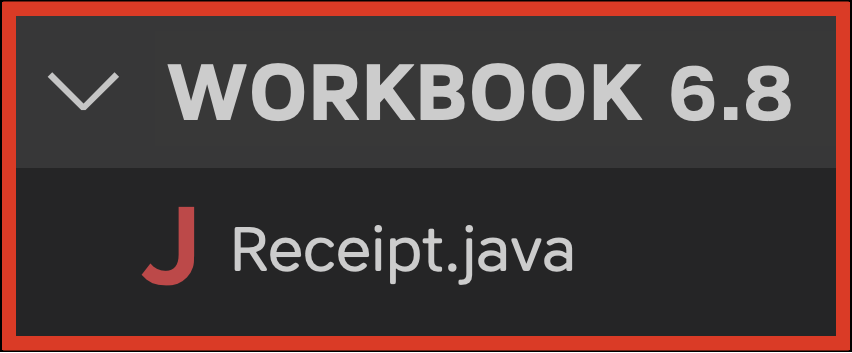 Task 1
Create an array that stores three apples you purchased:
"Gala"

, 

"Granny Smith"

, 

"Macintosh"
Create another array that stores the price of each apple:
Task 2
Use a for loop to print each apple and its price.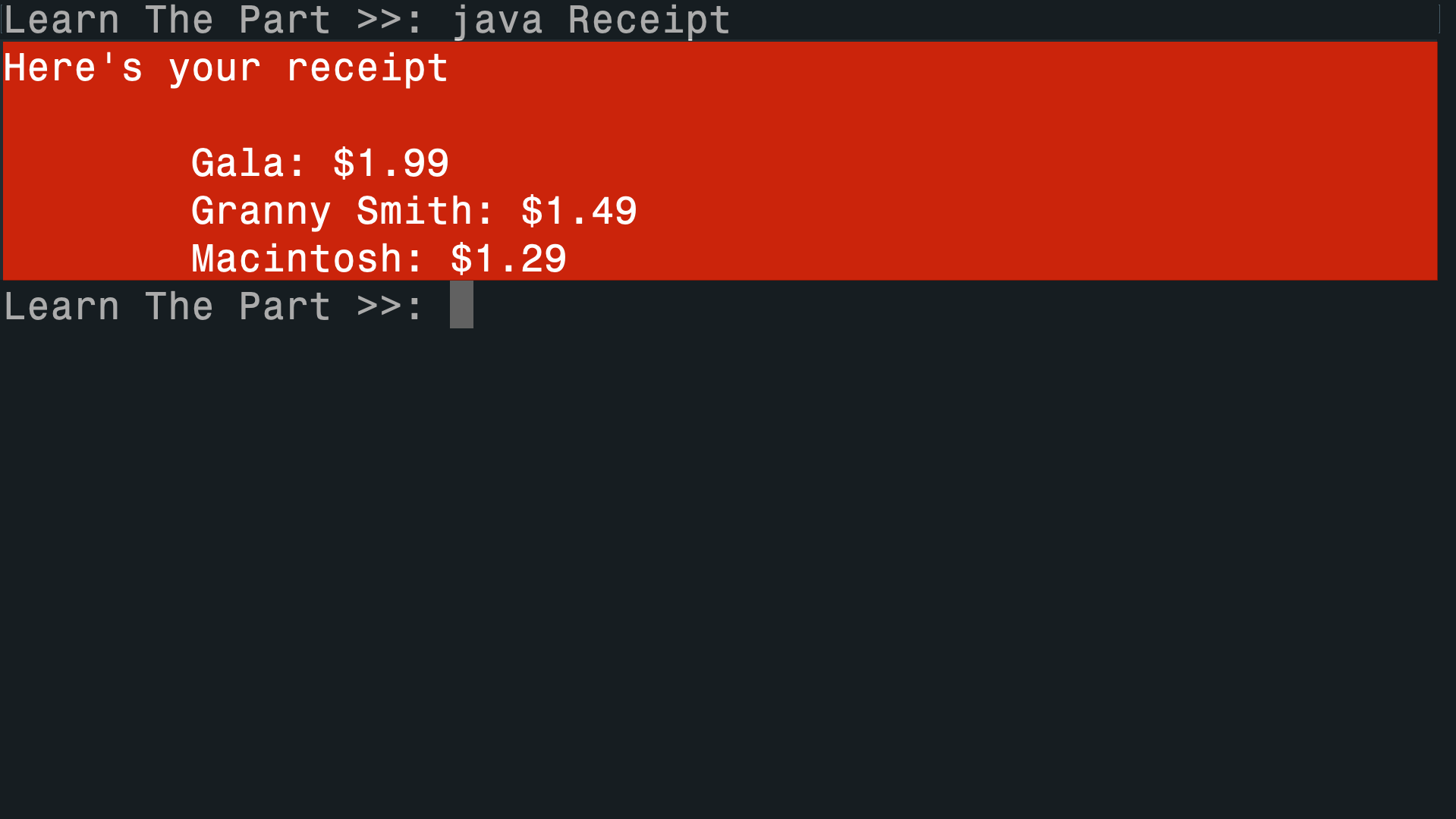 Visualizing the Runtime
After you solve this workbook, I still recommend watching the video solution on Udemy.

It will show you how to visualize the runtime using Visual Studio Code.
---
Feedback Summary
Written Reviews
There are no written reviews yet.