Workbook 2.5
From the Java-Bootcamp-Resources, open the Workbook 2.5 folder.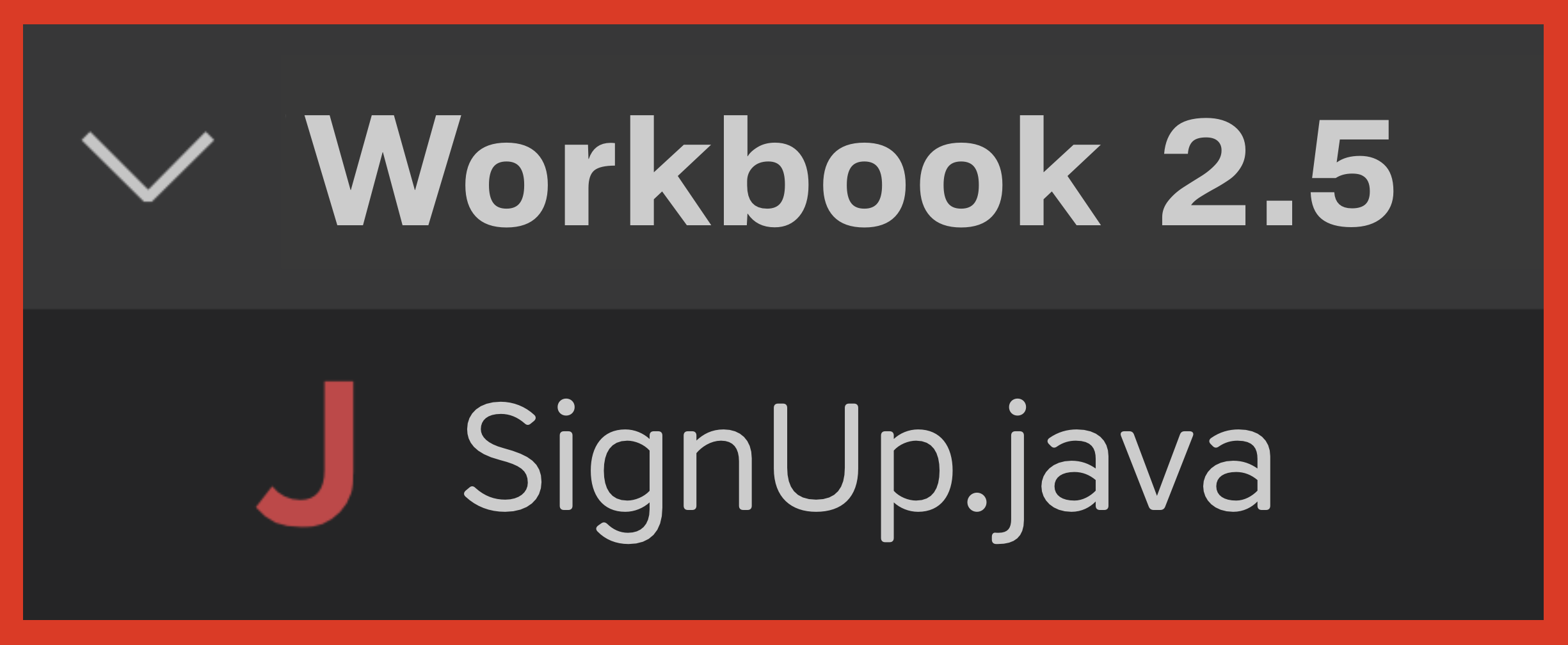 JavaGram
In this workbook, you will create a sign-up page for JavaGram!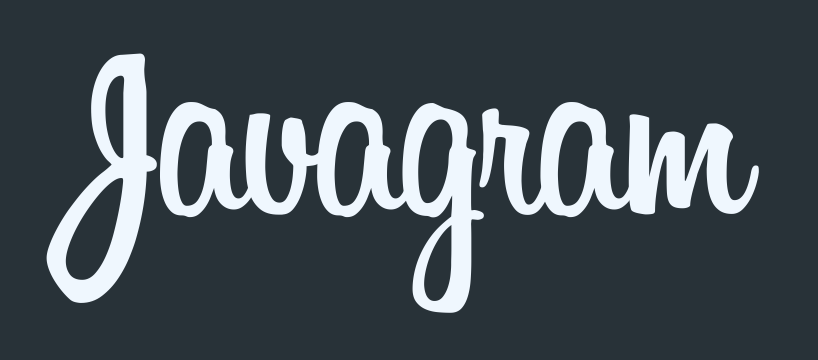 Careful from the Incoming Trap!
You will encounter the nextLine() trap when picking up the username.
| nextLine() Trap | |
| --- | --- |
| Pitfall | nextLine() gets skipped when placed after nextInt() , nextDouble(), or nextLong(). |
| Solution | Add an extra nextLine() before the "real" nextLine(). |
| Explanation | The upcoming lesson on Delimiters will explain why this happens. |
Task 1
Use Scanner to pick up each response.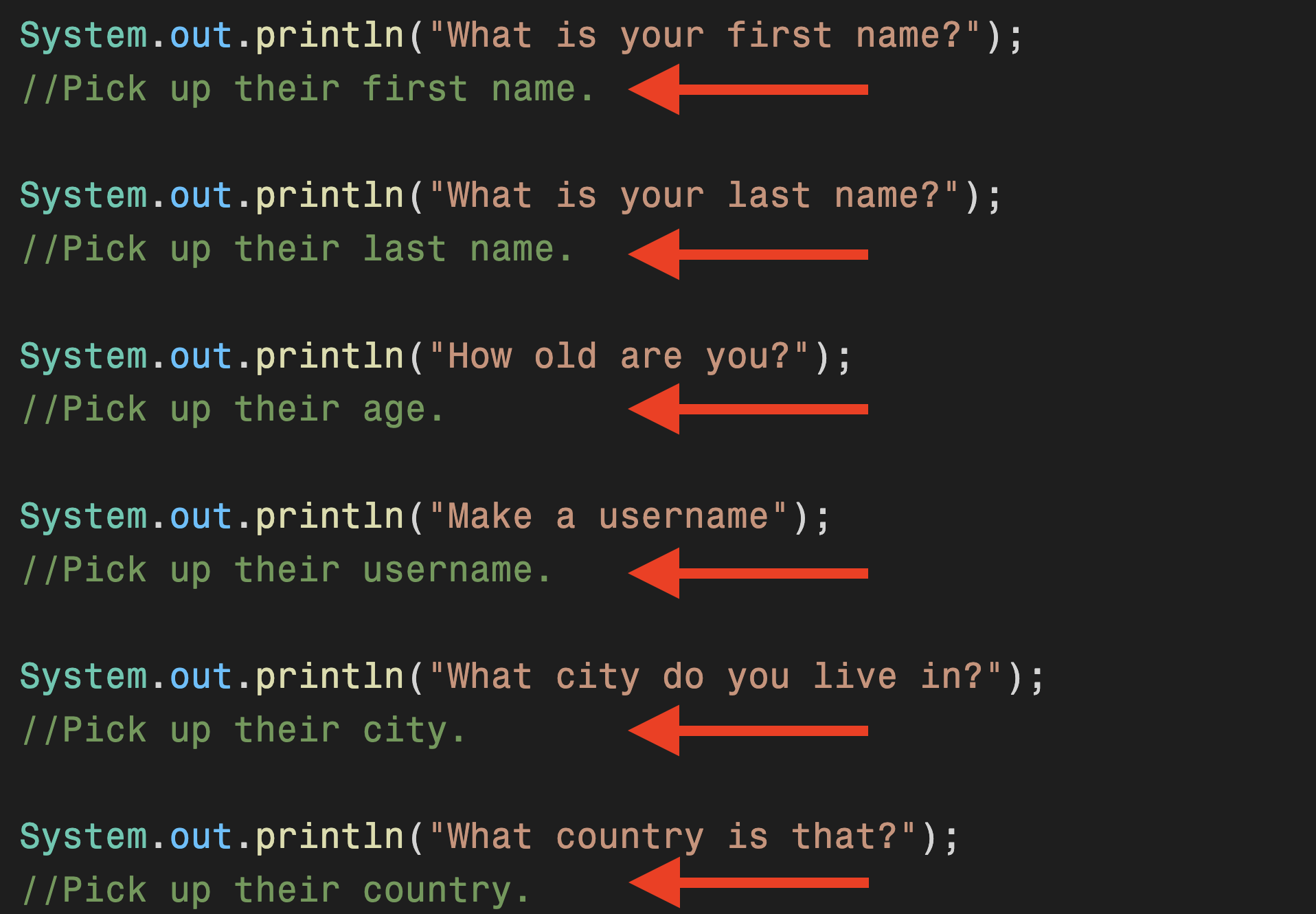 Task 2
Print the data that you picked up.

Notice how it prints in a nice format. \n inserts a new line.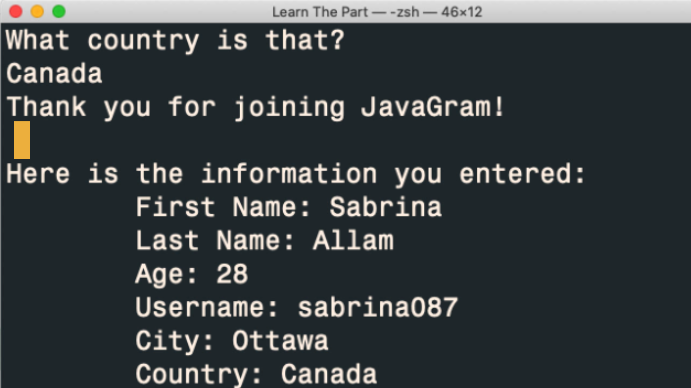 \t inserts a tab of space.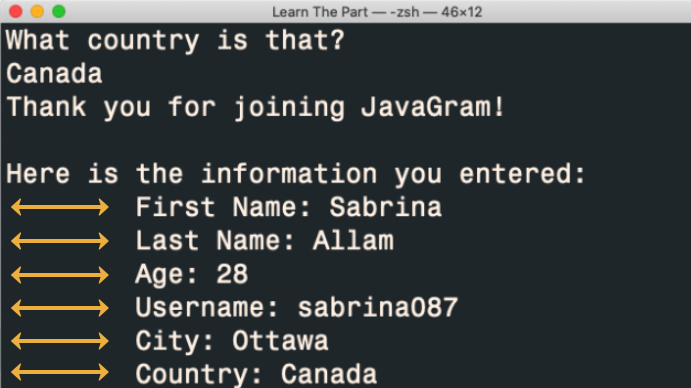 Result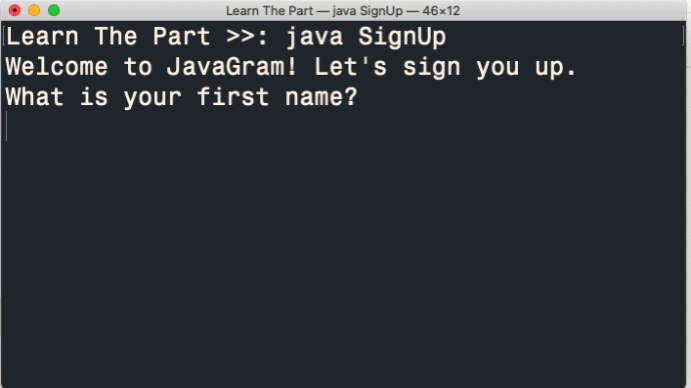 Solution
The code solution is beside the starter project.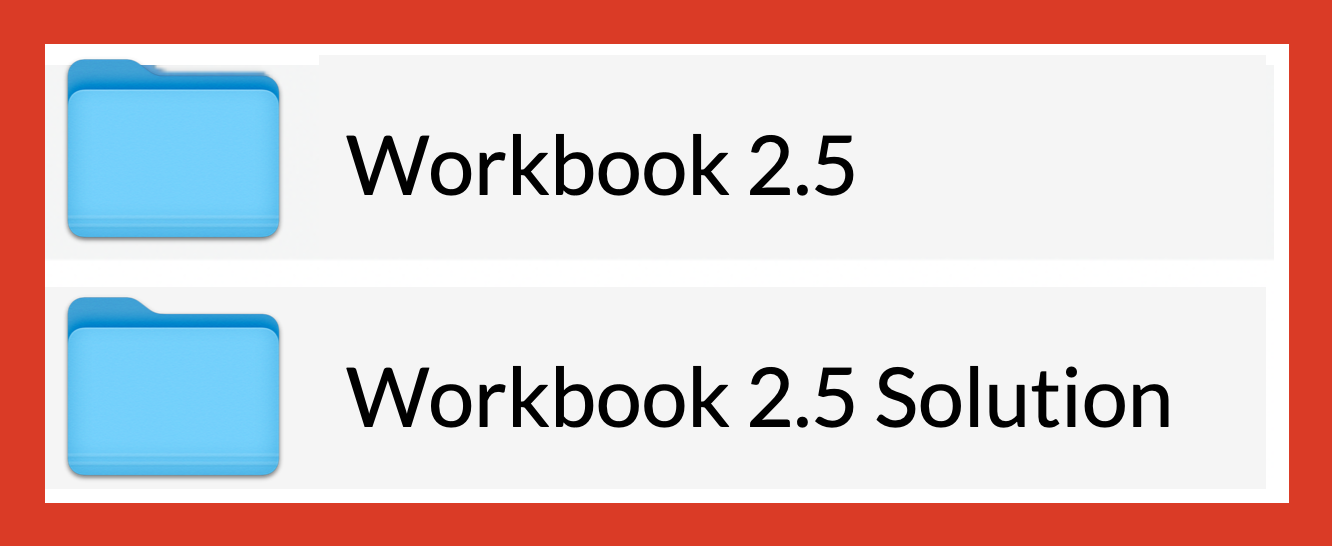 The video solution is inside the appendix (last section on Udemy).

Good Luck!
---
Feedback Summary
Written Reviews
There are no written reviews yet.