Workbook 6.5
From the Java Bootcamp Resources, launch Workbook 6.5.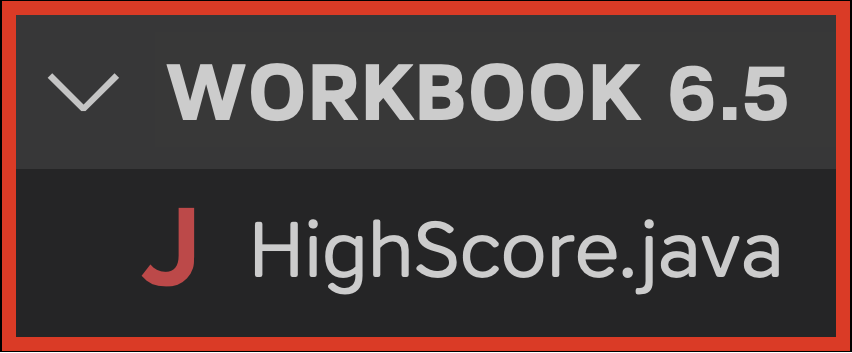 Task 1
Make a function that returns a random number between 0 to 49999.
    

/**


     *  Function name - randomNumber


     *  

@return

 (int)


     *


     *  Inside the function


     *    - returns a random number between 0 to 49999


     *


     */

Task 2
Create an array that stores 10 random numbers.
Task 3
Use a for loop to print every element on the same line. Leave one space between each element.
Here are the scores: 14775 48328 7928 27102 21787 21063 38096 42711 32863 23707
Task 4
Your code contains a highScore variable.
Use a for loop to update the variable with the highest score in the array, and print it.
Hint: your loop needs a condition that updates the variable whenever an element is higher.
Result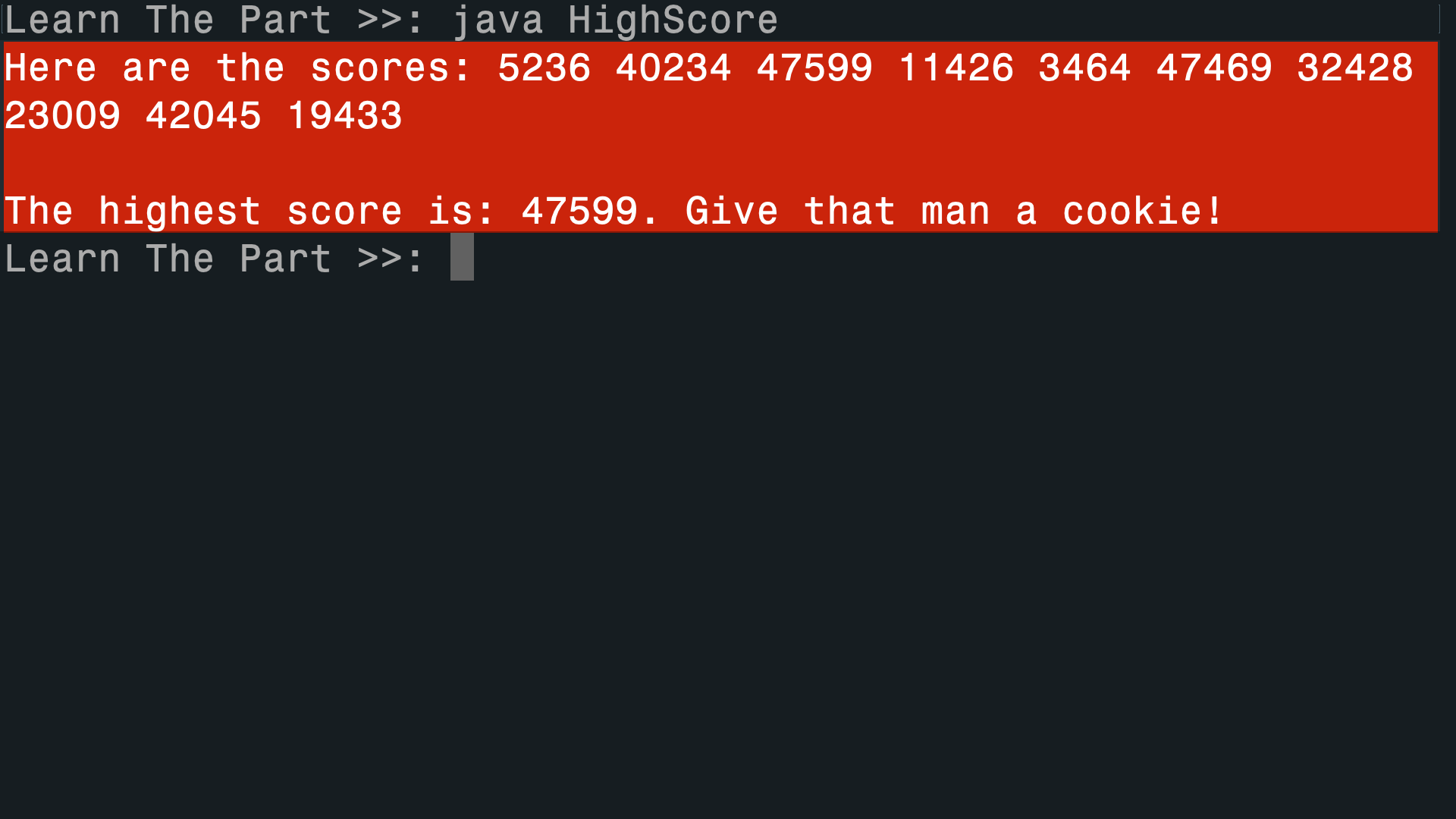 Visualizing the Runtime
After you solve this workbook, I still recommend watching the video solution on Udemy.

It will show you how to visualize the runtime using Visual Studio Code.
---
Feedback Summary
Written Reviews
There are no written reviews yet.