Movie Store – Part 1
Test-Driven Development: write tests before writing code.
Unit testing results in modular code. Modular code is:
easy to test.
immune to bugs.
easy to understand.
scalable.
Setup
---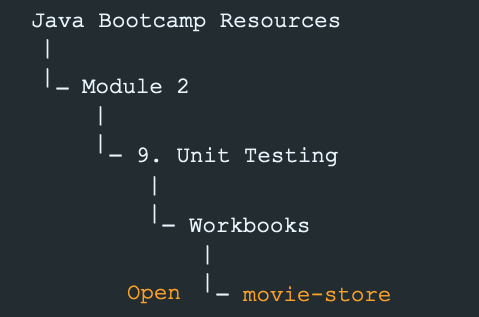 Test Cases
---
Inside requirements.txt, identify meaningful test cases:
adding a movie
selling a movie

[identify test case 2]
[identify state exception test case]

renting a movie
returning a movie
Should I test getters/setters/constructors? No. They don't offer meaningful logic that's worth unit testing.
Good Luck!
---
Feedback Summary
Written Reviews
There are no written reviews yet.