Workbook 6.13
From Java Bootcamp Resources -> Module 1 -> 6. Arrays, open Workbook 6.13.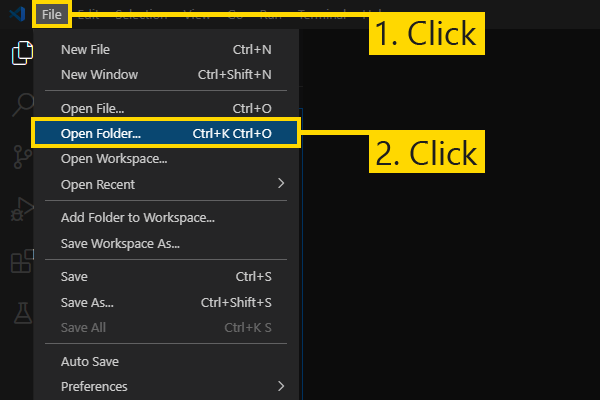 Prices
In this workbook, you will store prices in a 2D array.
Task 1
---
Create a 2D array of double values that can hold 3 rows and 5 elements per row.
Task 2
---
Populate your 2D array with values from the following table:

For the sake of exercise, do it the "long" way.
Task 3
---
Print the prices of each row on a separate line: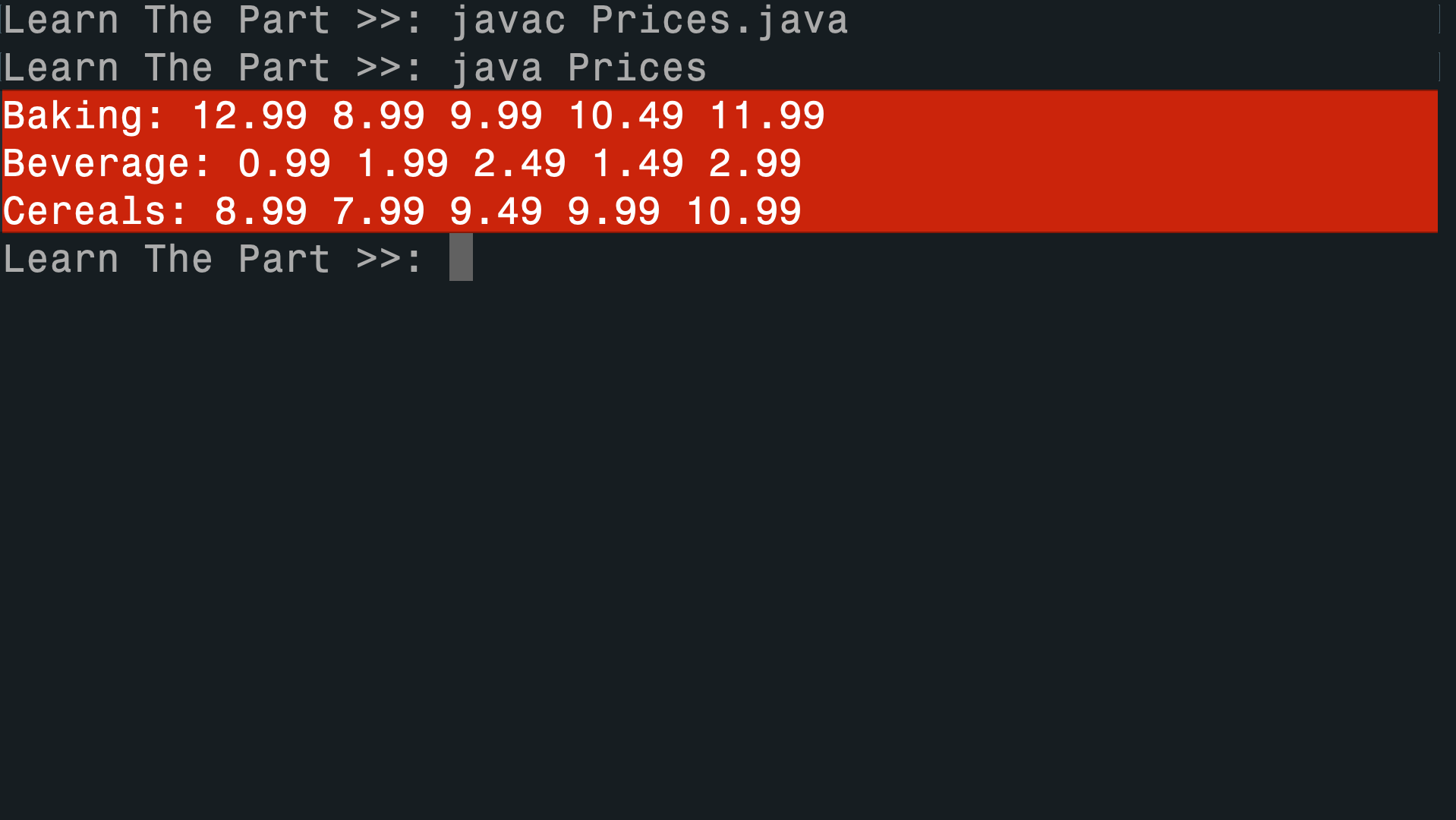 Task 4
---
If you got the expected output, re-write the array using the 'faster' way.
Good Luck!
---
Feedback Summary
Written Reviews
There are no written reviews yet.