Workbook 3.1
From the Java-Bootcamp-Resources, launch the Workbook 3.1 folder.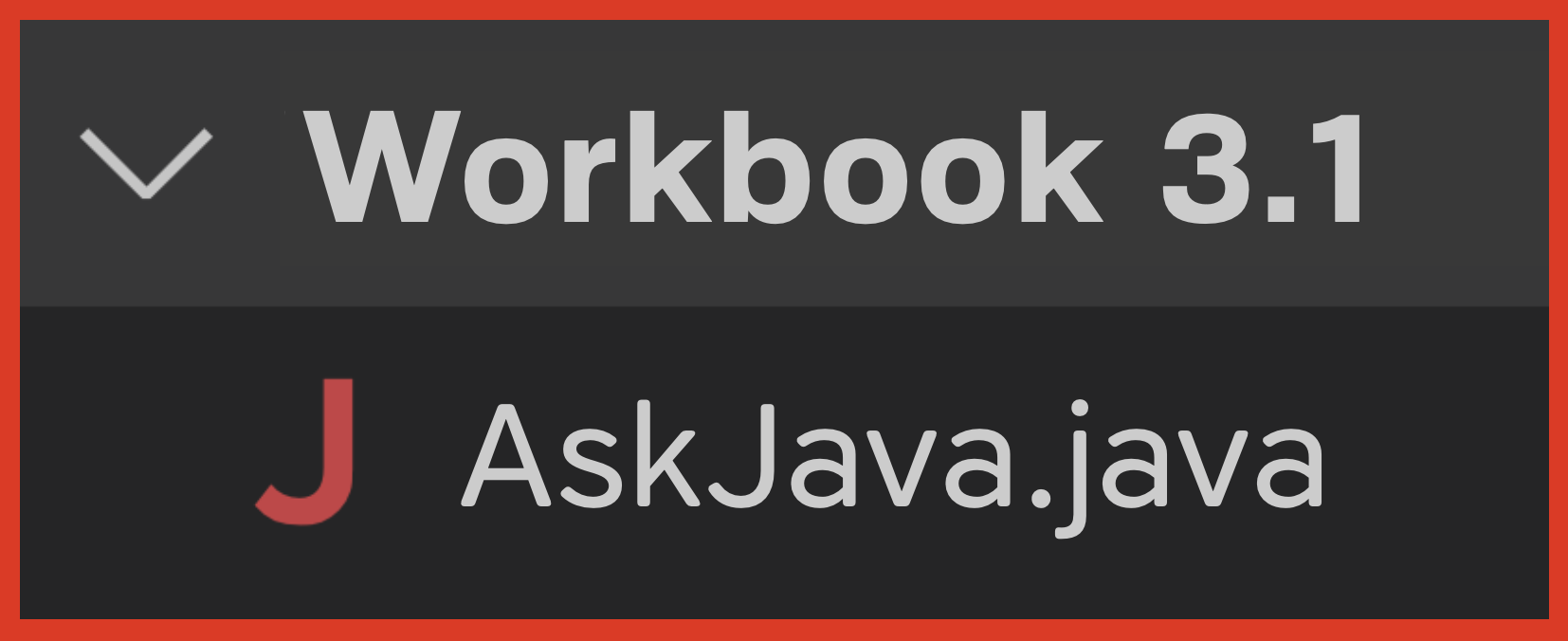 Ask Java!
The application will ask questions, and each reply must compare to true or false.

Question 1
Hi Java, do I have enough change to buy chips?
Replace the placeholder by comparing the provided variables.
double

 change = 

3.50

;


double

 price = 

2.50

;





System.out.println(

"Java: "

 + (placeholder) + 

"\n"

);
Questions 2 to 5
Repeat this process for the remaining questions.
Run your code.
---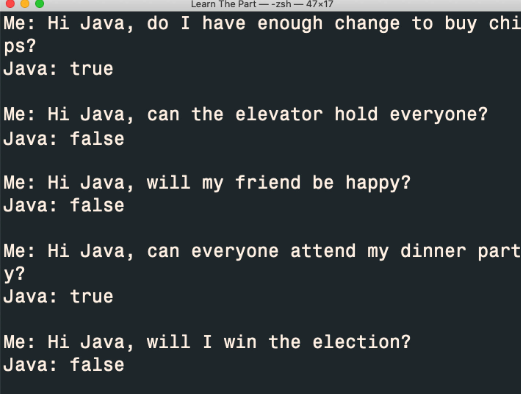 Visualizing the Runtime
After you solve this workbook, I recommend watching the video solution on Udemy.

It will show you how to visualize the runtime using Visual Studio Code.
Solution Code
The solution code is inside the same folder as the starter project.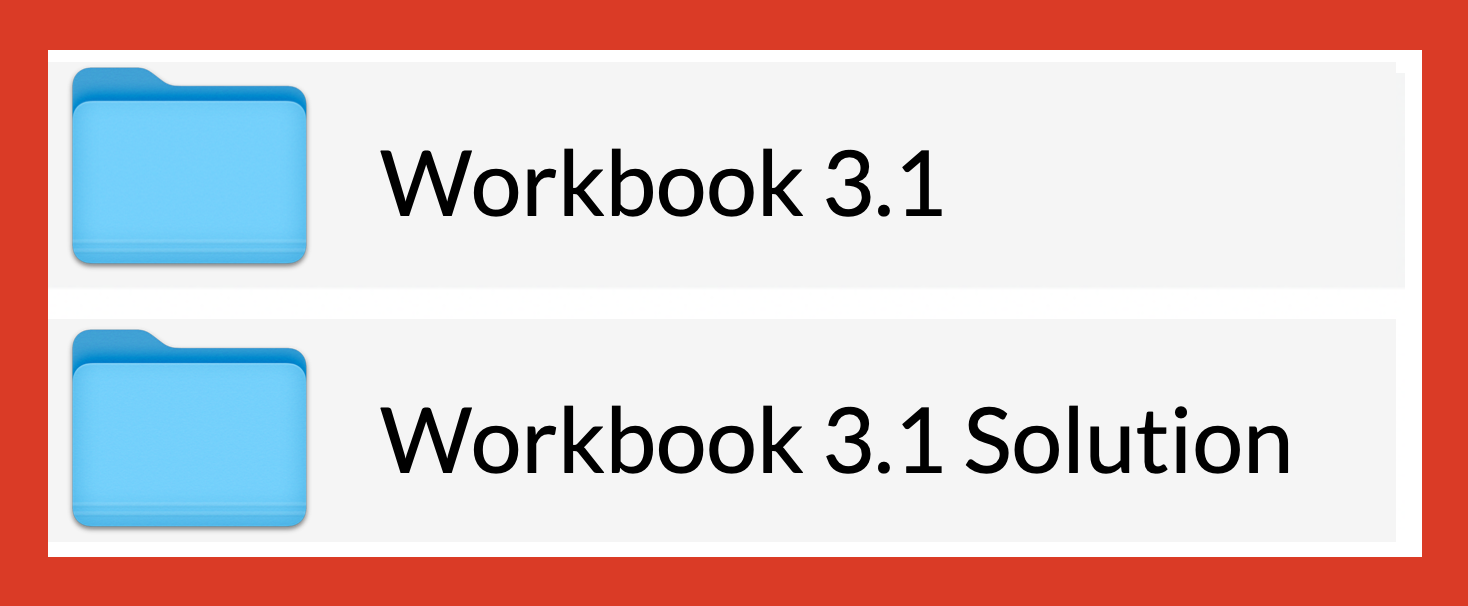 ---
Feedback Summary
Written Reviews
There are no written reviews yet.