Workbook 5.10
From the Java Bootcamp Resources, launch Workbook 5.10.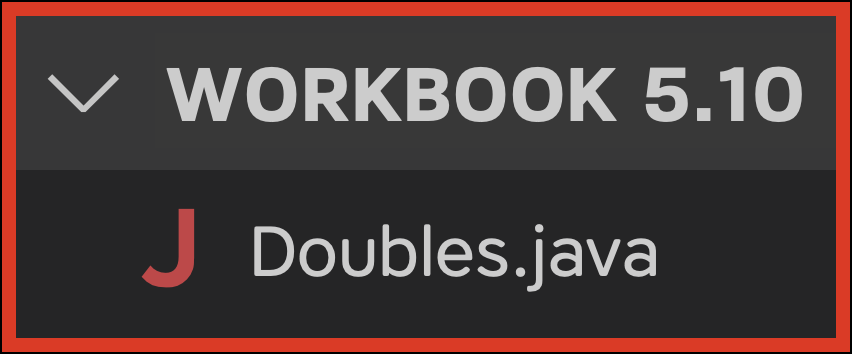 Roll doubles
---
The user must keep rolling dice until they roll doubles!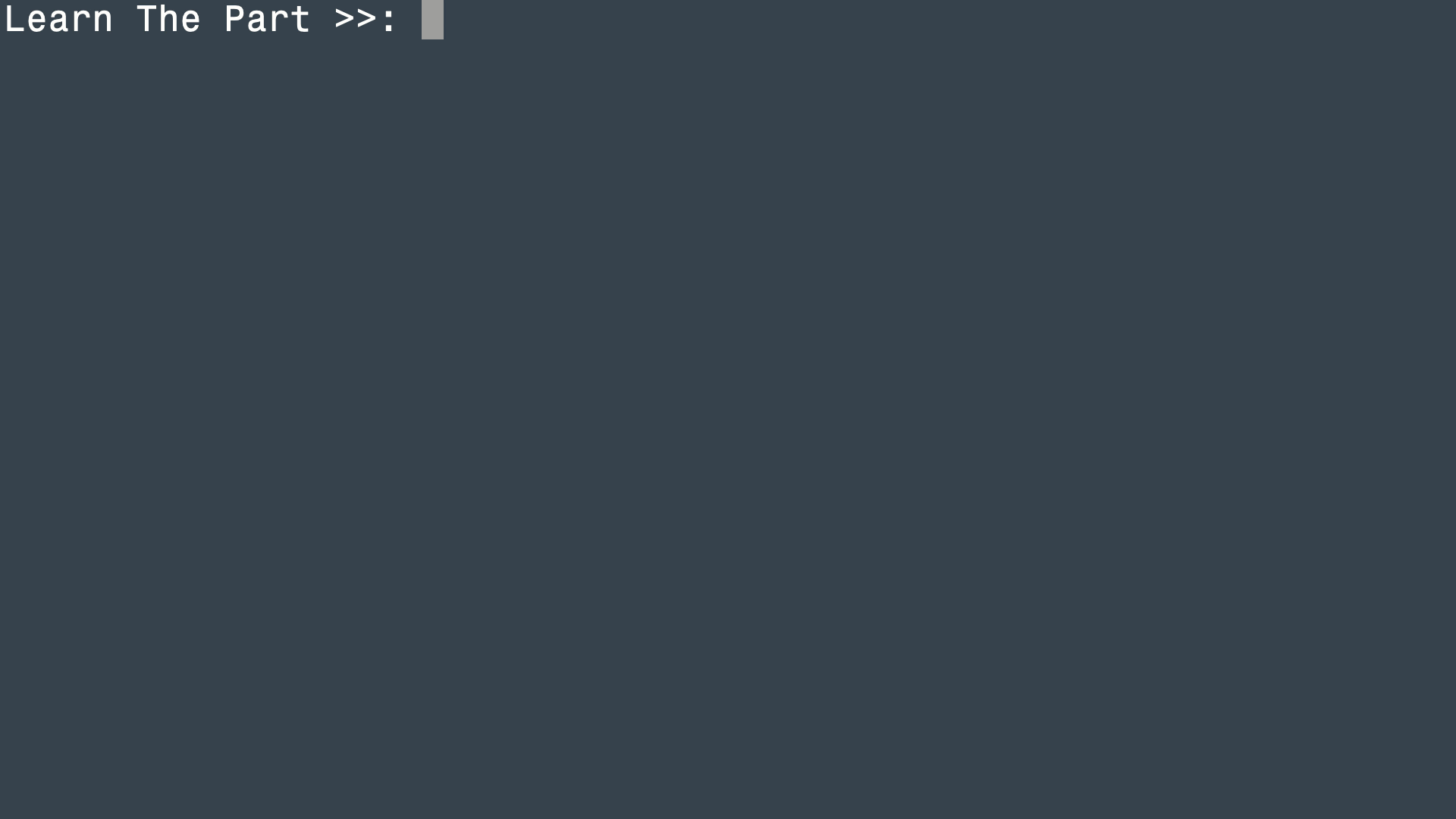 Task 1
---
First, make a function that returns a random number between 1 and 6.
/**
 * Function name: rollDice -- rolls a dice between 1 and 6
 * @return randomNumber (int)
 *
 */
Task 2
---
Call the rollDice() function twice, and store the values in variables: dice1 and dice2. Then, print each dice value as follows:
System.out.println("Dice 1: " + dice1);
System.out.println("Dice 2: " + dice2 + "\n");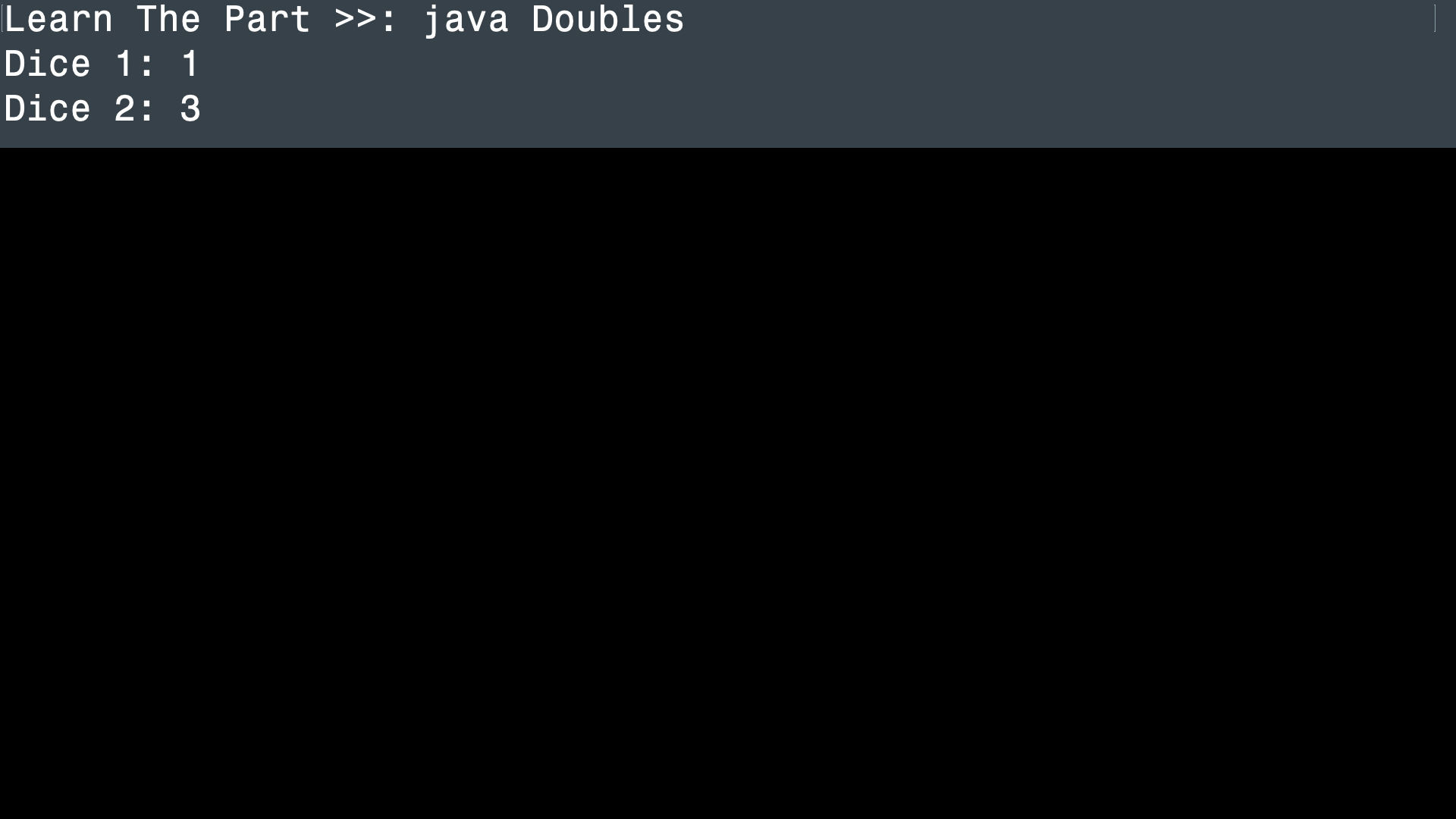 Task 3
---
Set up a loop that keeps running while the two dice aren't the same. During each run, re-roll the dice and print both values.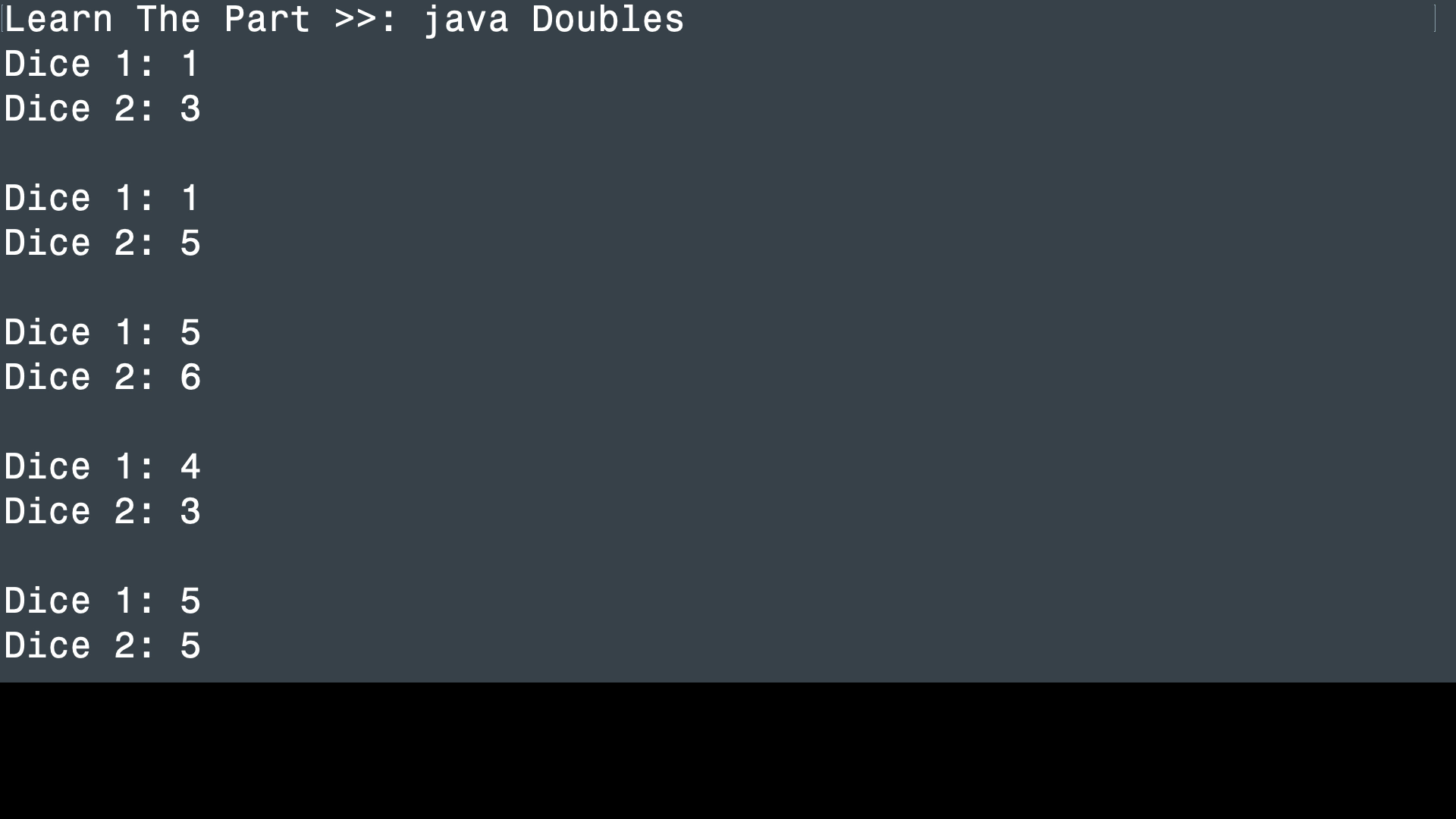 Task 4
---
After they roll doubles, print:
You rolled doubles!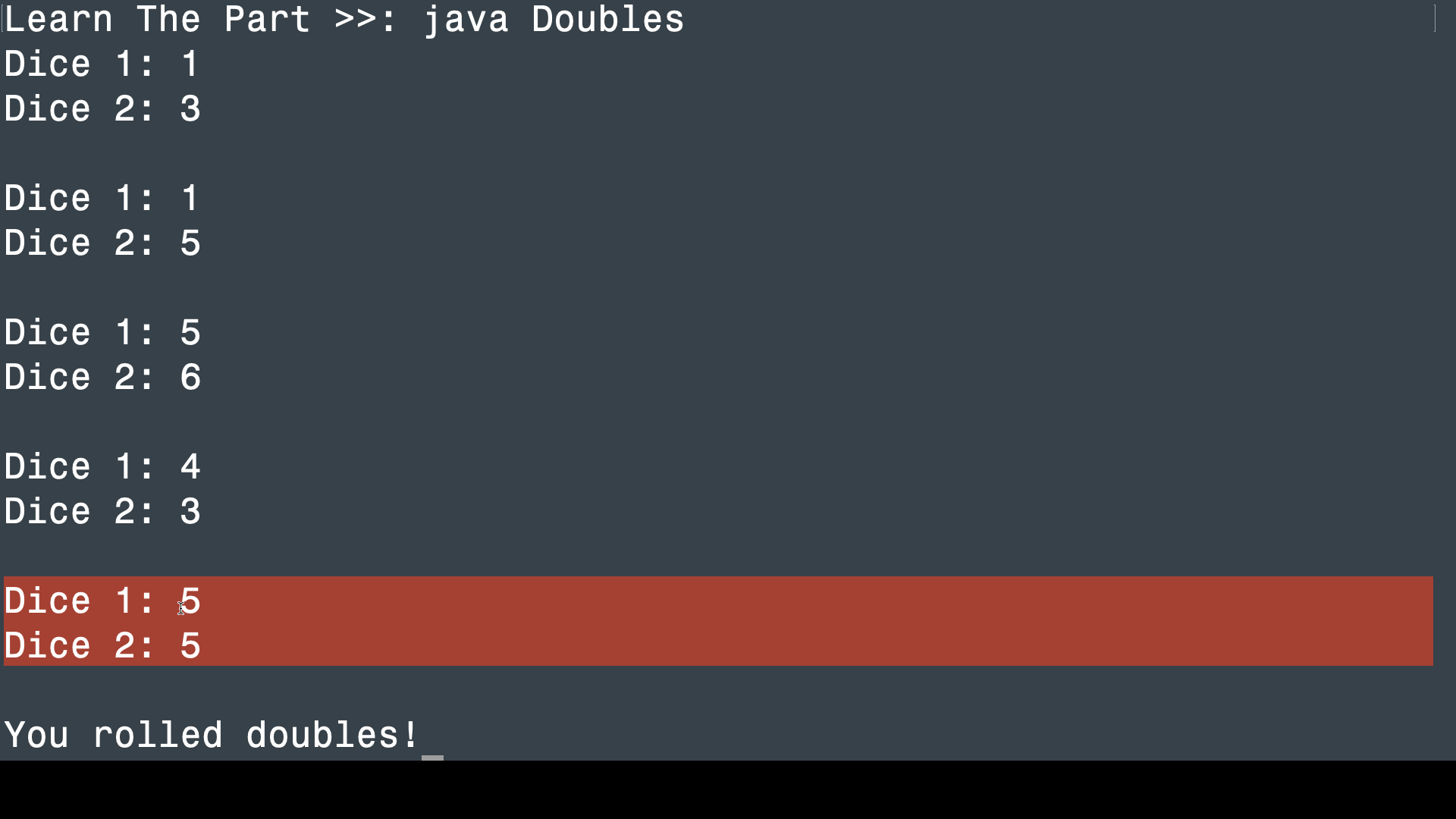 Visualizing the Runtime
After you solve this workbook, I still recommend watching the video solution on Udemy.

It will show you how to visualize the runtime using Visual Studio Code.
---
Feedback Summary
Written Reviews
There are no written reviews yet.