Workbook 1.1
Each workbook is an exercise that challenges you to write code and run it.
Download the resources
---
First, download the course resources from Github: Rayan Slim - Github Link
Follow these steps to download the zip file.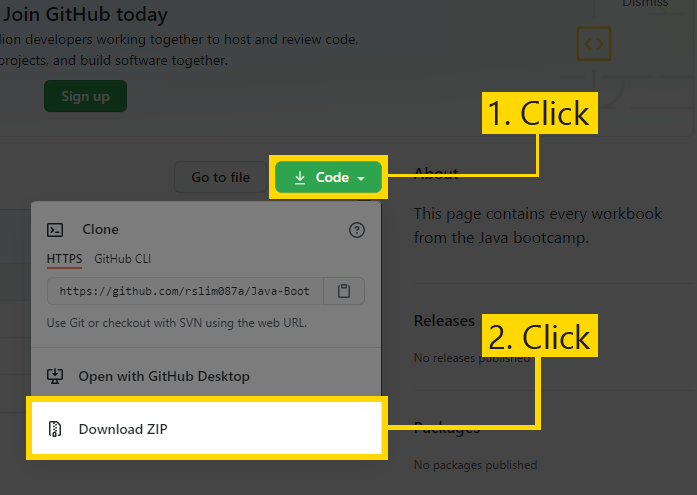 Inside the folder, there are resources for modules one and two.
Open Workbook 1.1
---
Launch Workbook 1.1 from Visual Studio Code.
Windows users: File -> Open Folder.

Mac users: File -> Open.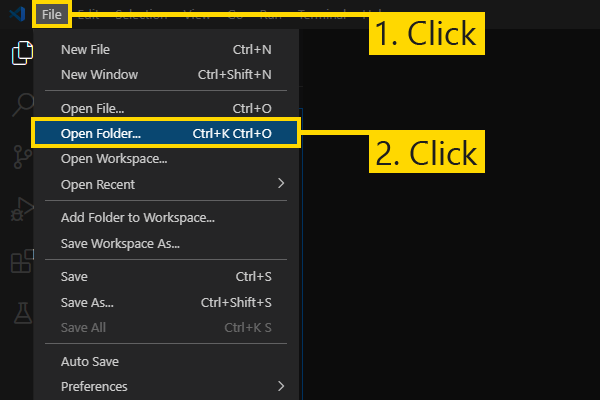 From Java-Bootcamp-Resources -> Module 1 - Introduction to Java -> 1. Getting Started, open Workbook 1.1.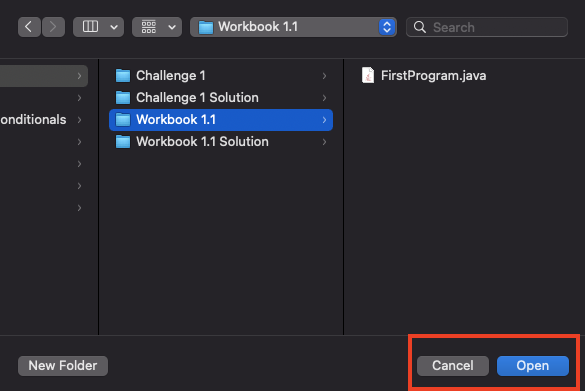 The workbook has a FirstProgram.java file. Inside, there are comments.

A comment follows two forward slashes //. It has no impact on your code. Use the comments as a guide for this exercise.
Task 1. Make a class
---
Make a class.
Task 2. Write the main() method
---
Write the main() method.
Task 3. Print messages
---
Print these messages to the console.
>> Printing is fun!
>> Java > Python.
>> I spilled Java all over my paper.
>> My dog ate my Java.
Run your code
---
javac FirstProgram.java

java FirstProgram
If you get this output, great job! You're a printing sage.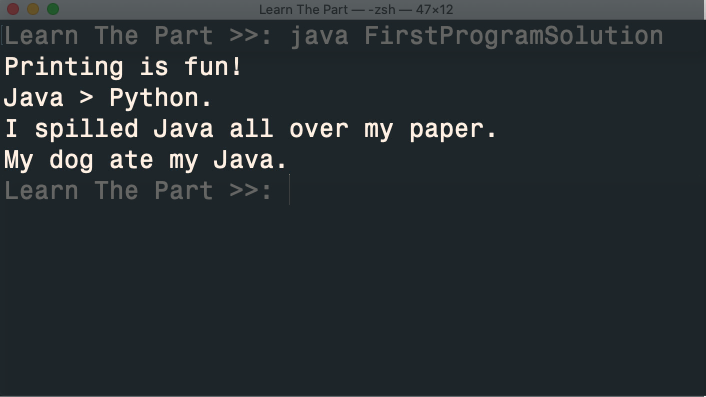 If you get an error, no worries!
Check your semi-colons.

Check your class name.
You can also look at: Workbook 1.1 Solution to see where you went wrong.
Helpful tips
---
You can use the up key (↑) to run previous terminal commands. It remembers every command that you write!
You can use the tab key to autocomplete: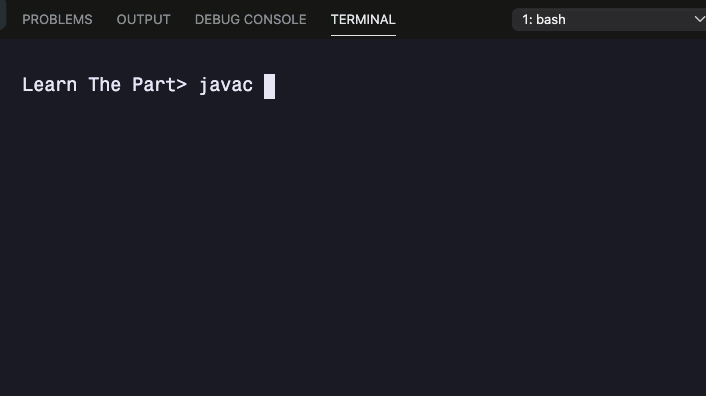 Good Luck!
---
Feedback Summary
Written Reviews
There are no written reviews yet.