Workbook 1.1
Each workbook is an exercise that challenges you to write code and run it.
Did you download the resources?
If you did not download the resources yet, return to the lesson: Workbooks and Challenges.

Launch Workbook 1.1
---
From the Java-Bootcamp-Resources, launch the Workbook 1.1 folder.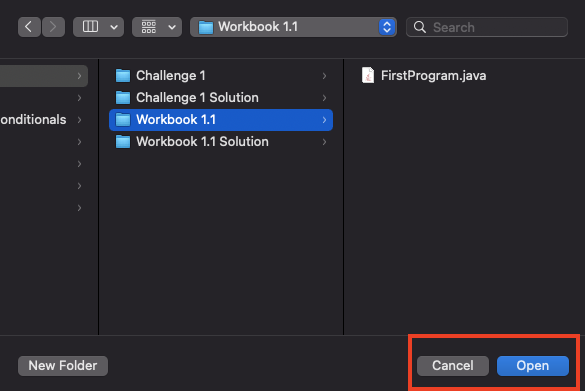 Your file explorer should appear as follows: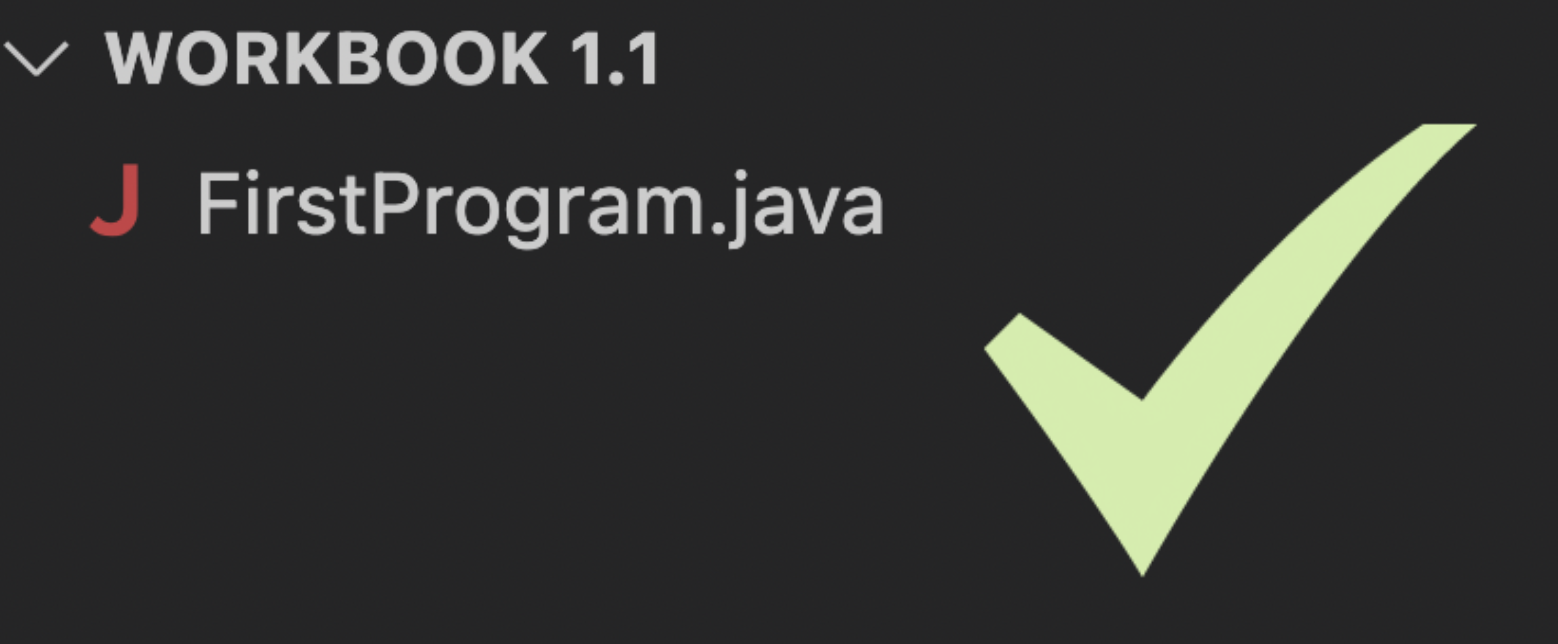 If your file explorer looks like this, please go back and launch the correct folder.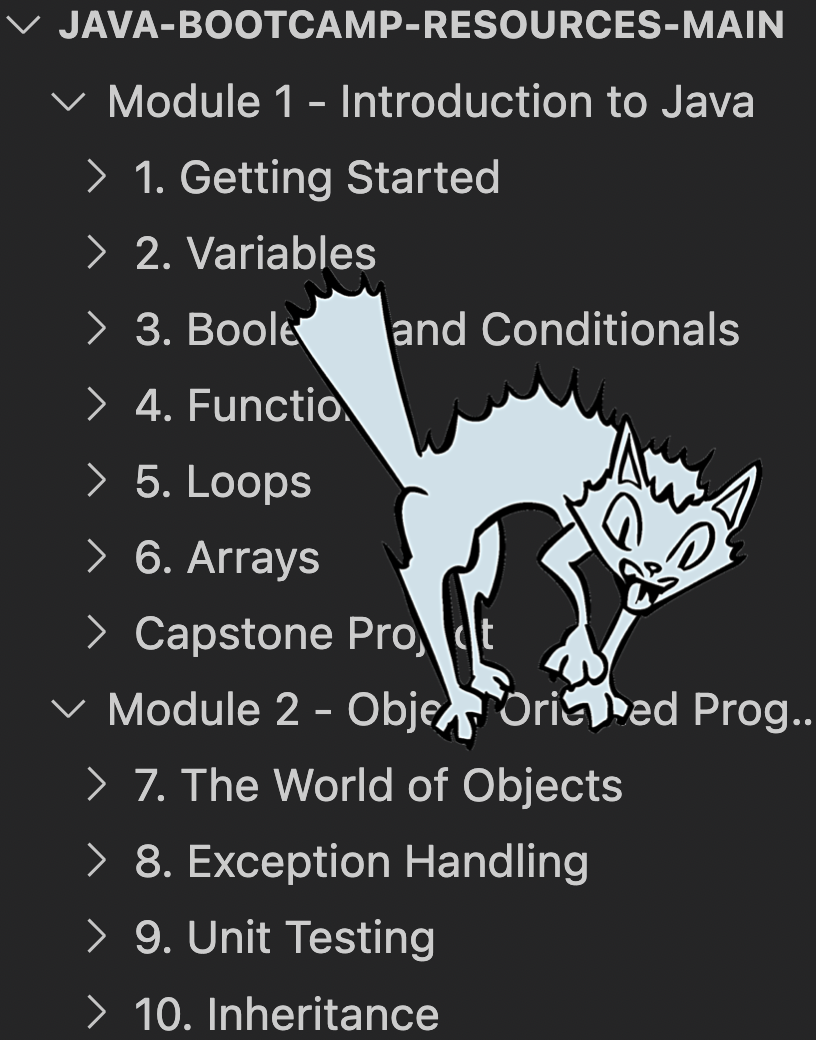 Comments
Inside FirstProgram.java, you will notice comments.

A comment follows two forward slashes //. It has no impact on your code.
Task 1
---
Make a class.
Task 2
---
Write the main() method.
Task 3
---
Inside main(), print these messages to the console.
>> Printing is fun!
>> Java > Python.
>> I spilled Java all over my paper.
>> My dog ate my Java.
Execute your code
---
>>: javac FirstProgram.java
>>: java FirstProgram
Expected Result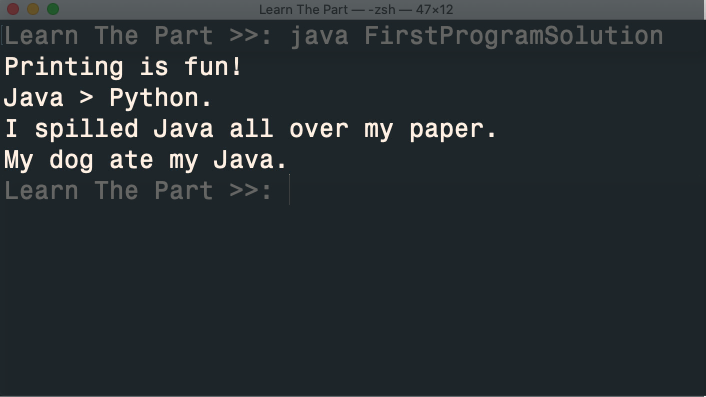 Reminder
---
You can use the up key (↑) to run previous terminal commands.
You can use the tab key to autocomplete: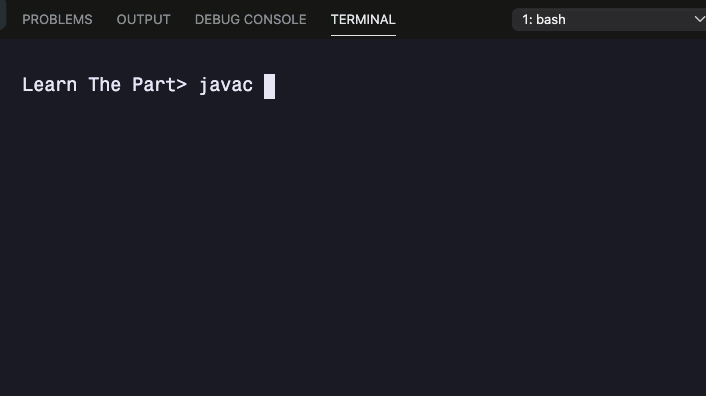 Solution
The code solution is beside your starter project.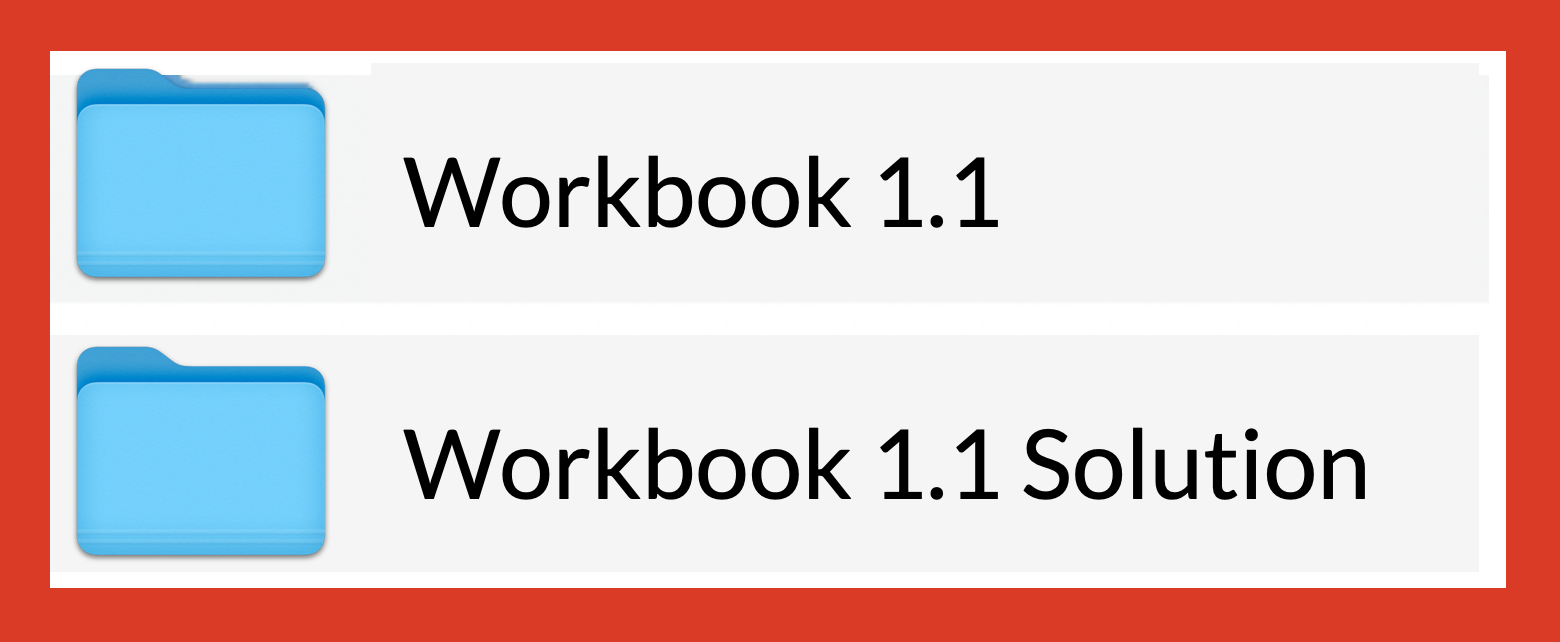 The video solution is inside the course's appendix (last section on Udemy).

Good Luck!
---
Feedback Summary
Written Reviews
There are no written reviews yet.