Workbook 5.3
From the Java Bootcamp Resources, launch Workbook 5.3.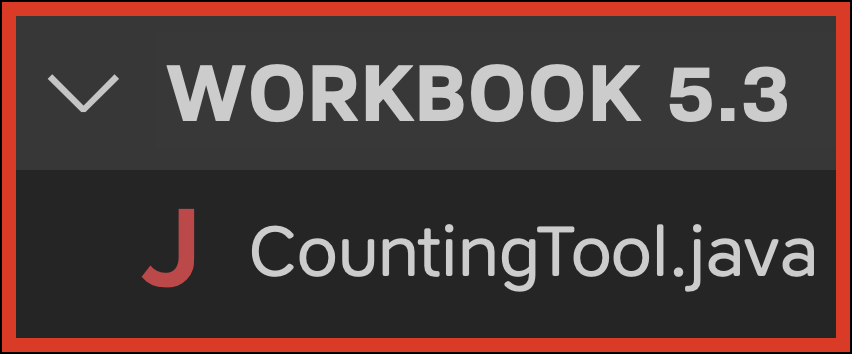 Counting Tool
Timmy's having trouble counting. Let's build a Java app that will help him out.
Task 1
---
Ask Timmy what number he'd like to count up to.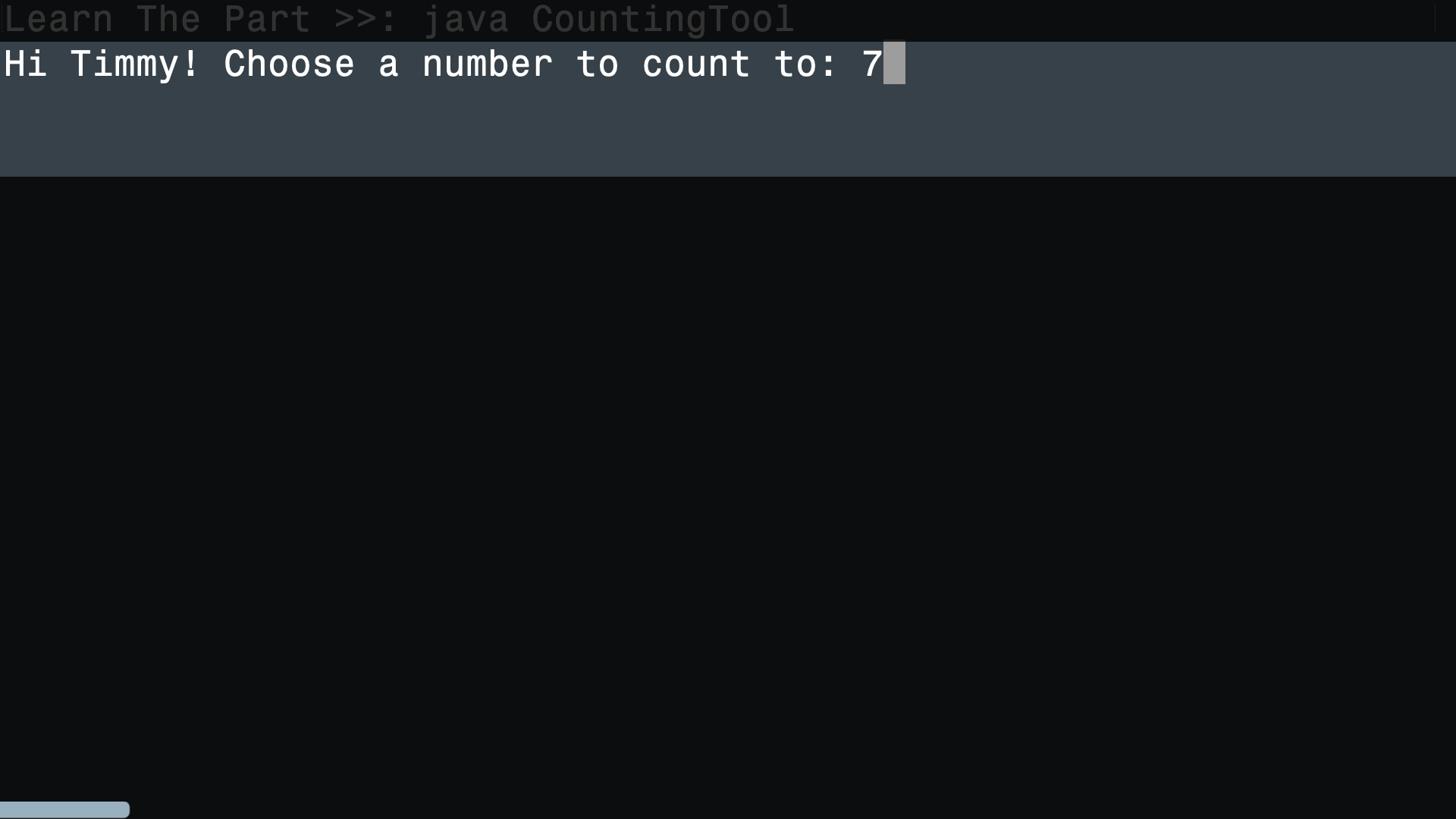 Make sure Timmy can enter the value BESIDE the question.
Task 2
---
Count from 0 to that number. If Timmy enters 7, your app should should output: 0 1 2 3 4 5 6 7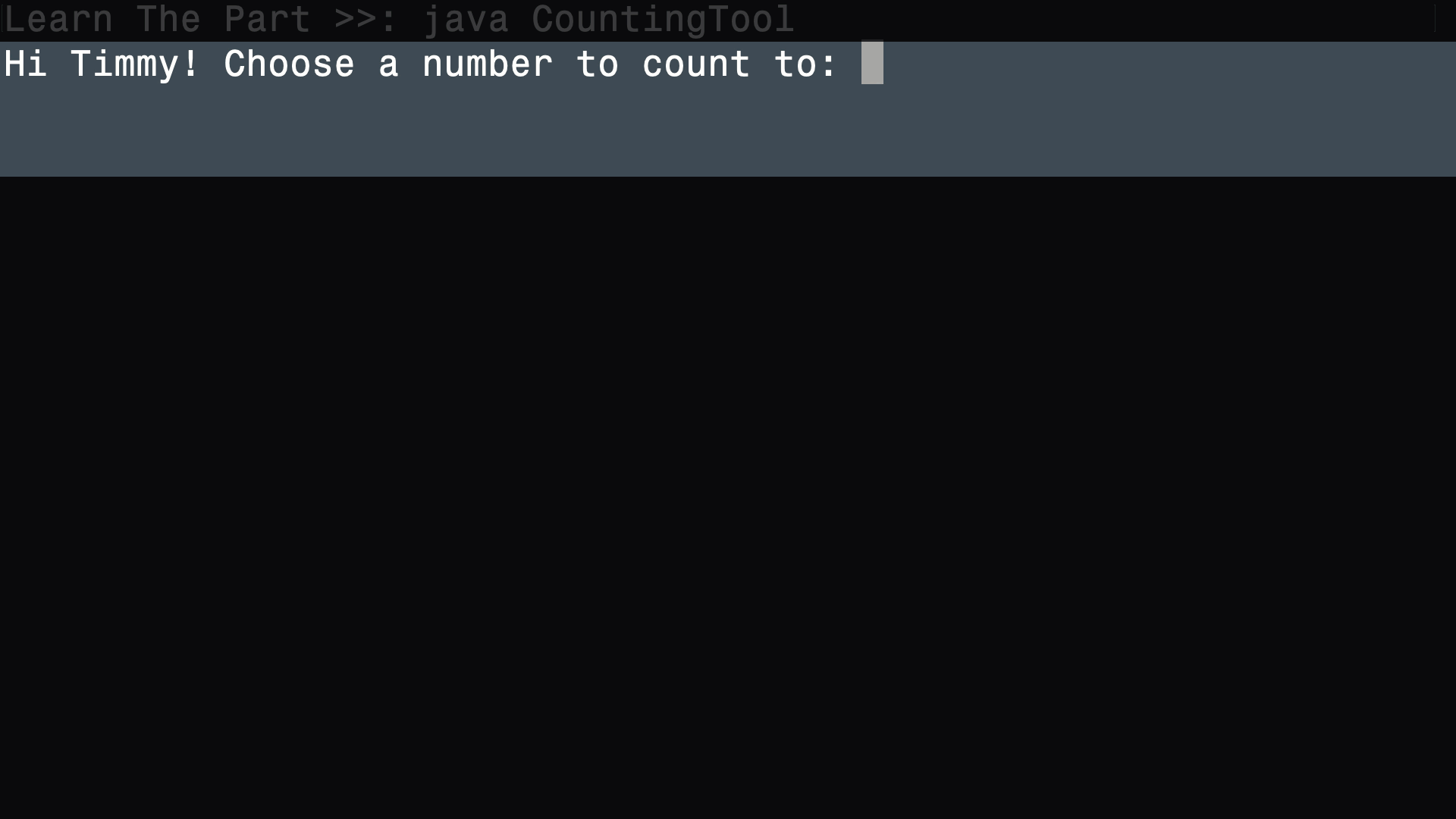 Visualizing the Runtime
After you solve this workbook, I still recommend watching the video solution on Udemy.

It will show you how to visualize the runtime using Visual Studio Code.
---
Feedback Summary
Written Reviews
There are no written reviews yet.