Workbook 6.7
From Java Bootcamp Resources -> Module 1 -> 6. Arrays, open Workbook 6.7.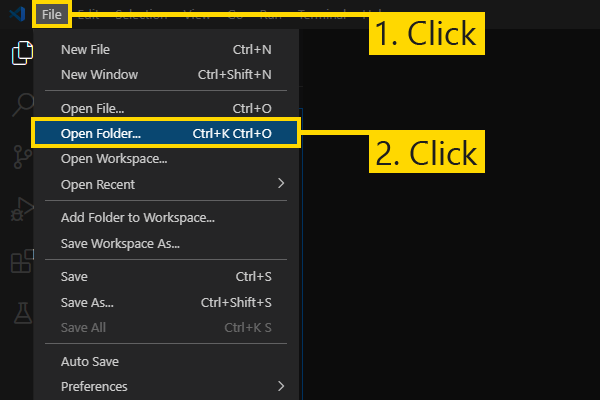 Ring Announcer
In this workbook, you're the ring announcer for a highly anticipated boxing match! The fight's happening at the Oracle stadium, which means we have to give Java a strong introduction.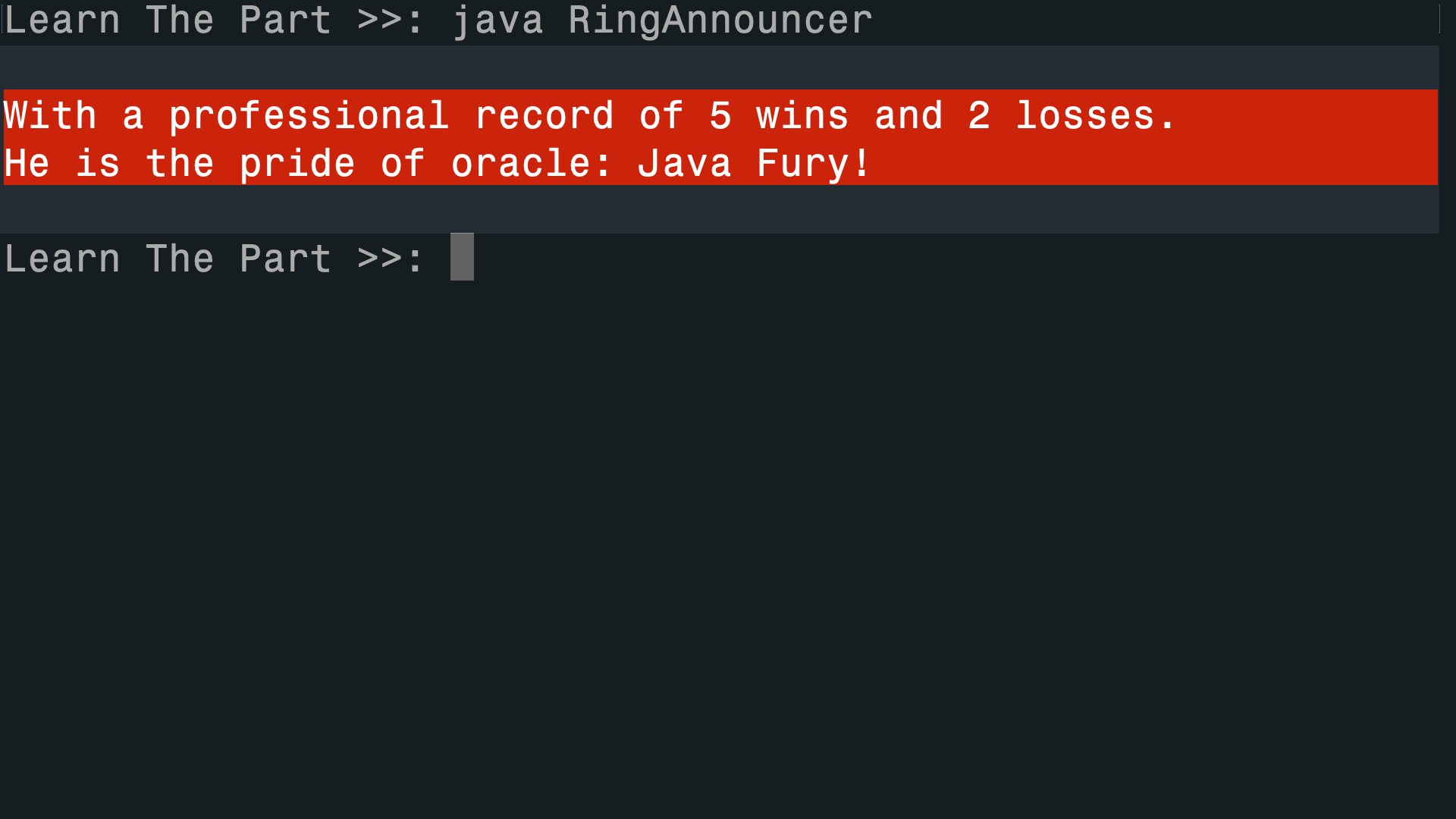 Task 1
---
Inside the workbook, an array stores Java's boxing record. Using a for loop:
count Java's wins and store the result in a variable: wins.

count Java's losses and store the result in a variable: losses.
Task 2
---
Print the following sentences:
With a professional record of <wins> wins and <losses> losses.

He is the pride of oracle: Java Fury!
Good Luck!
---
Feedback Summary
Written Reviews
There are no written reviews yet.