Vending Machine – Part 3
In this workbook, you will add a toString method to the Machine class. The method will return every item in the machine as a formatted String:

Task 1 – Add the toString method
---
Add the toString method and return a String variable temp that equals "".
Task 2 – Loop every item
---
Using a nested loop, append the toString of every item to the temp variable. Then, print the machine from main().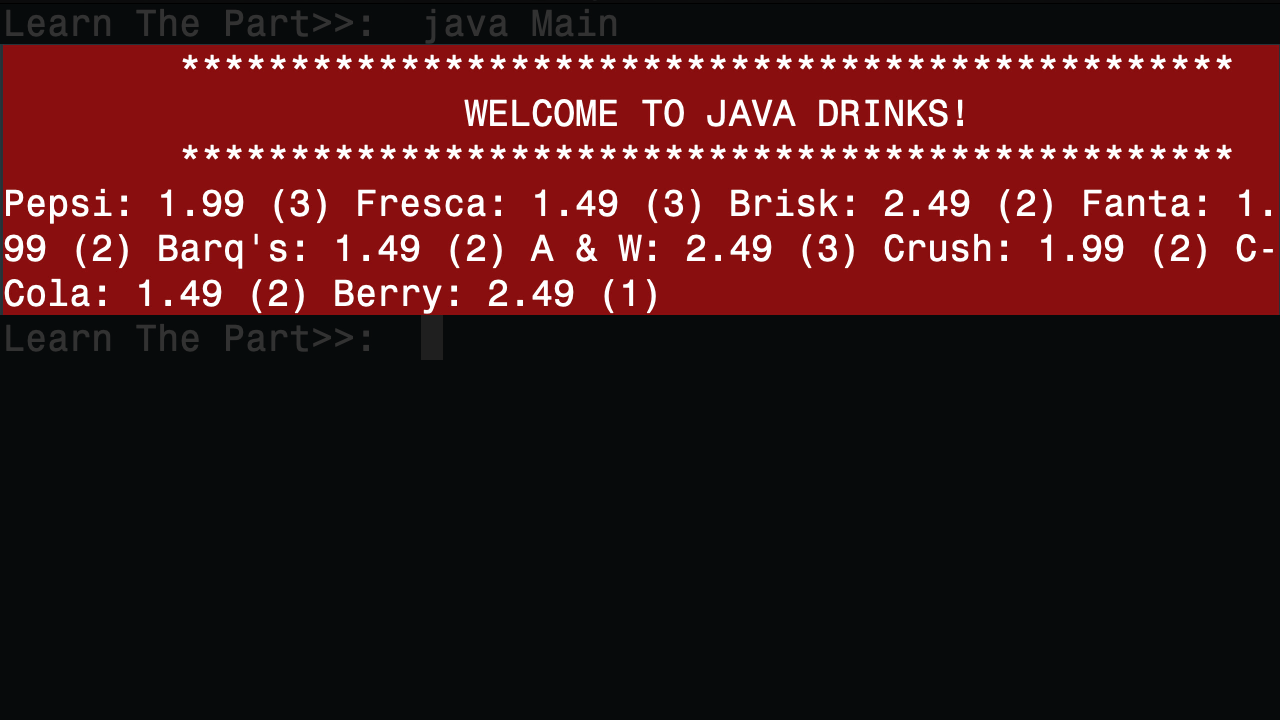 Task 3 – Separate each row
---
After the inner loop runs through an entire row, add two line separators \n\n to temp.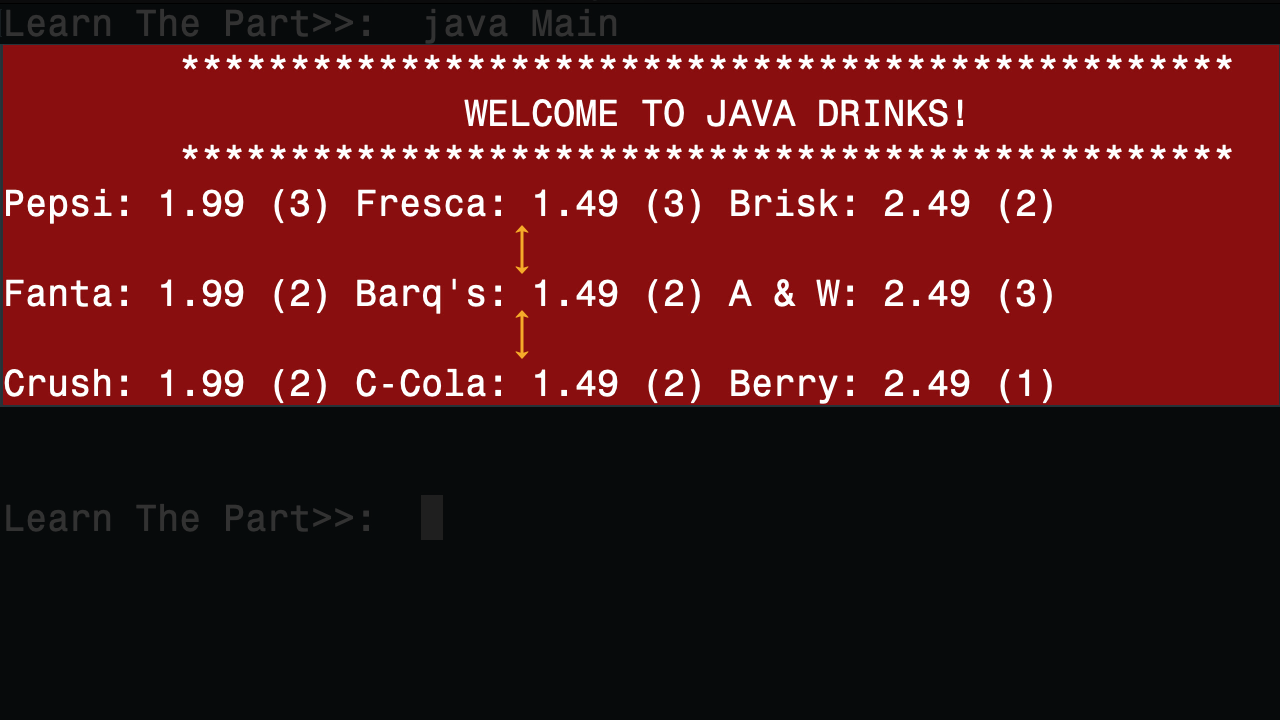 Task 4 – Tab of space
---
Add a tab of spacing before appending each row of items.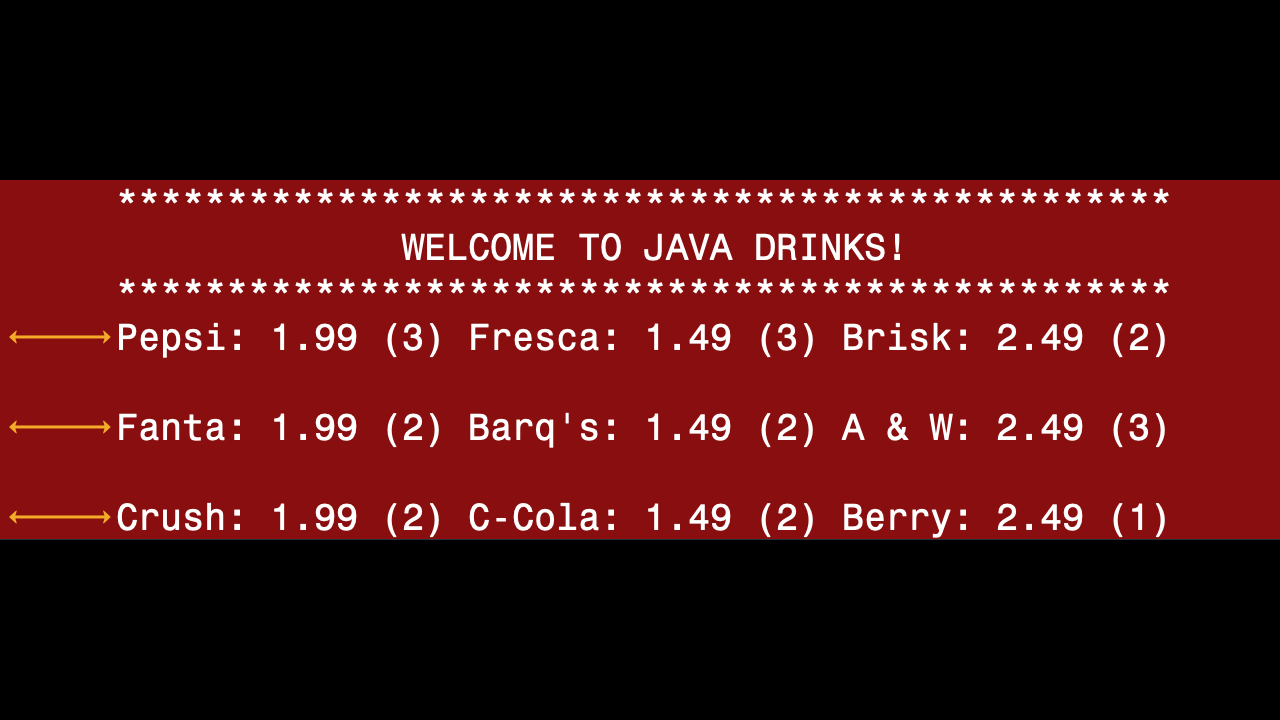 Task 5 – Aesthetics
---
After the nested loop runs to completion, add this line for aesthetics:
temp += "\t************************************************";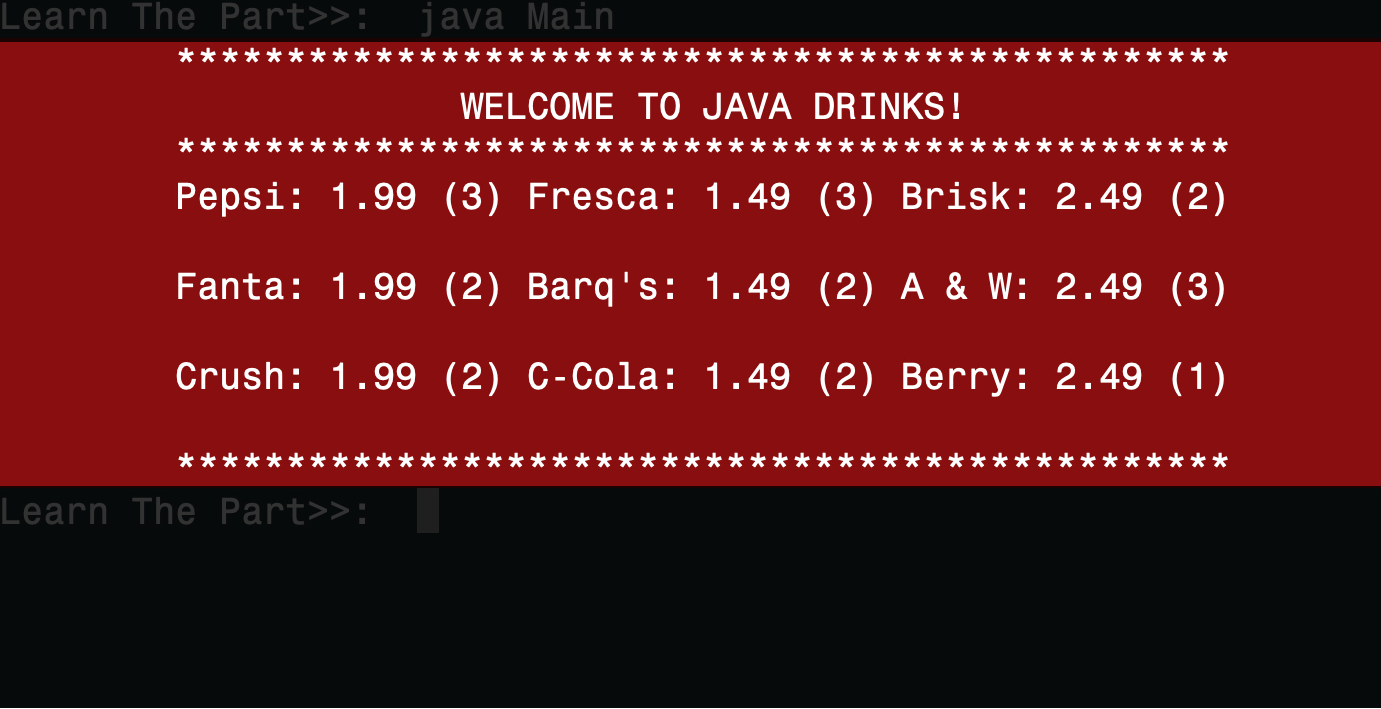 Feedback Summary
Written Reviews
There are no written reviews yet.