Your Initials
In this challenge, you will print your initials in a similar fashion.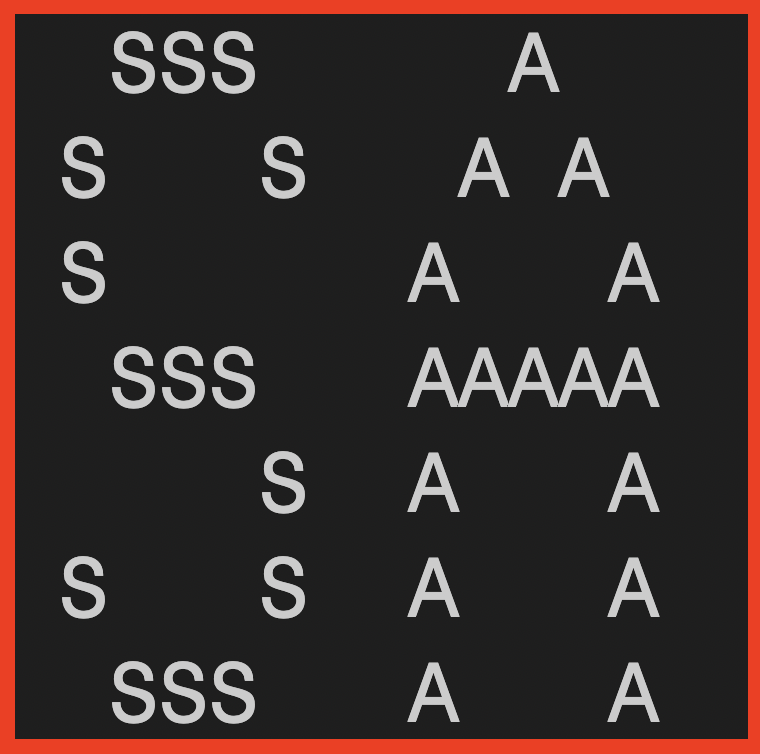 Did you download the resources?
If you did not download the resources yet, return to the lesson: Workbooks and Challenges.

Launch the Challenge
From the Java-Bootcamp-Resources, launch the Challenge 1 folder.
The folder has a YourInitials.java file.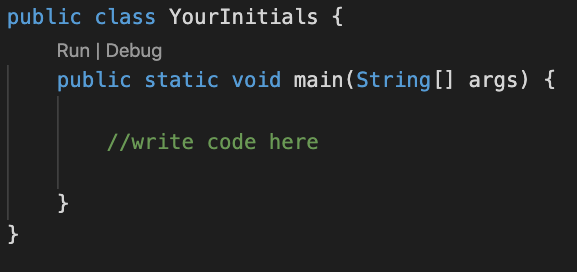 Print your Initials
In this challenge, you need to print your initials.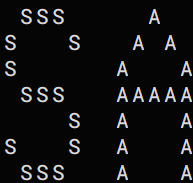 Each letter must span 7 lines and 5 spaces.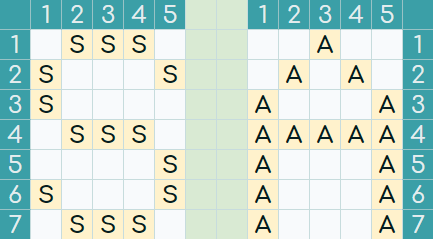 Between each letter, add 2 spaces.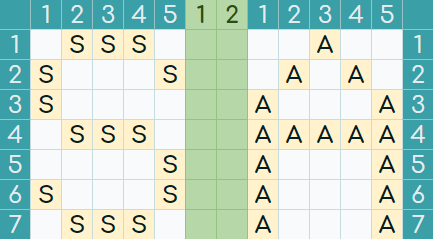 Use this guide to draw your letters.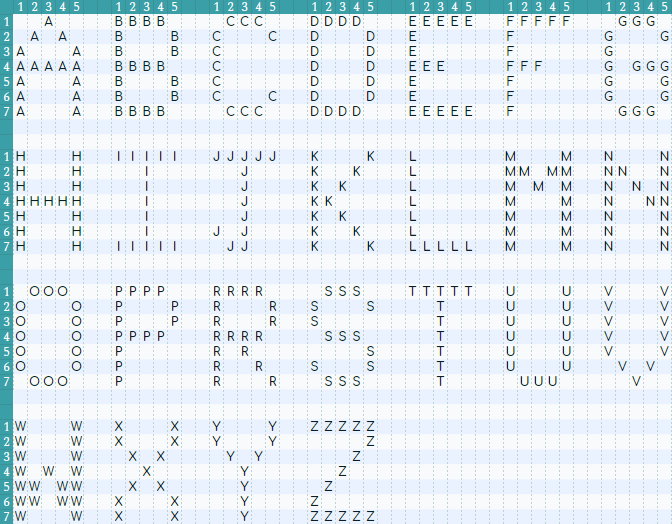 Execute your code
Try to achieve a similar output:
>>:   SSS     A  
>>:  S   S   A A 
>>:  S      A   A
>>:   SSS   AAAAA
>>:      S  A   A
>>:  S   S  A   A
>>:   SSS   A   A
Solution
The solution code is beside your starter project.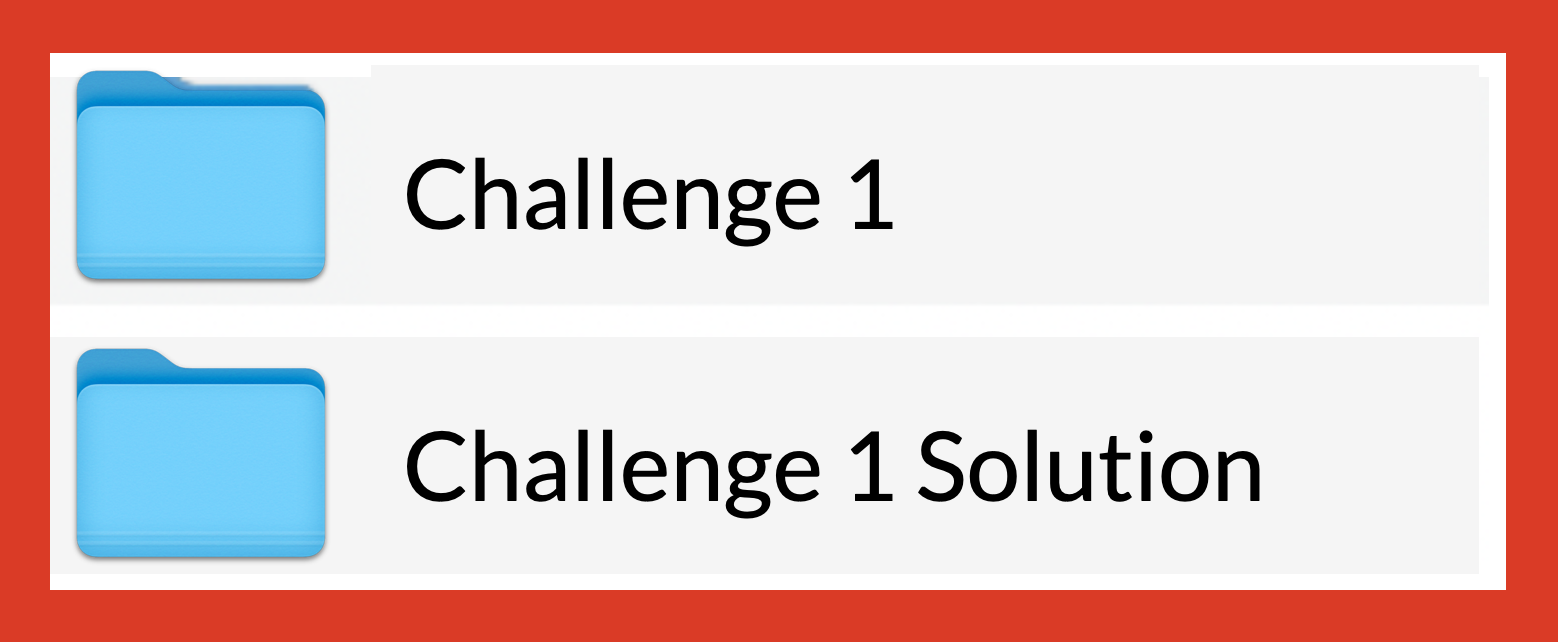 The video solution is on Udemy.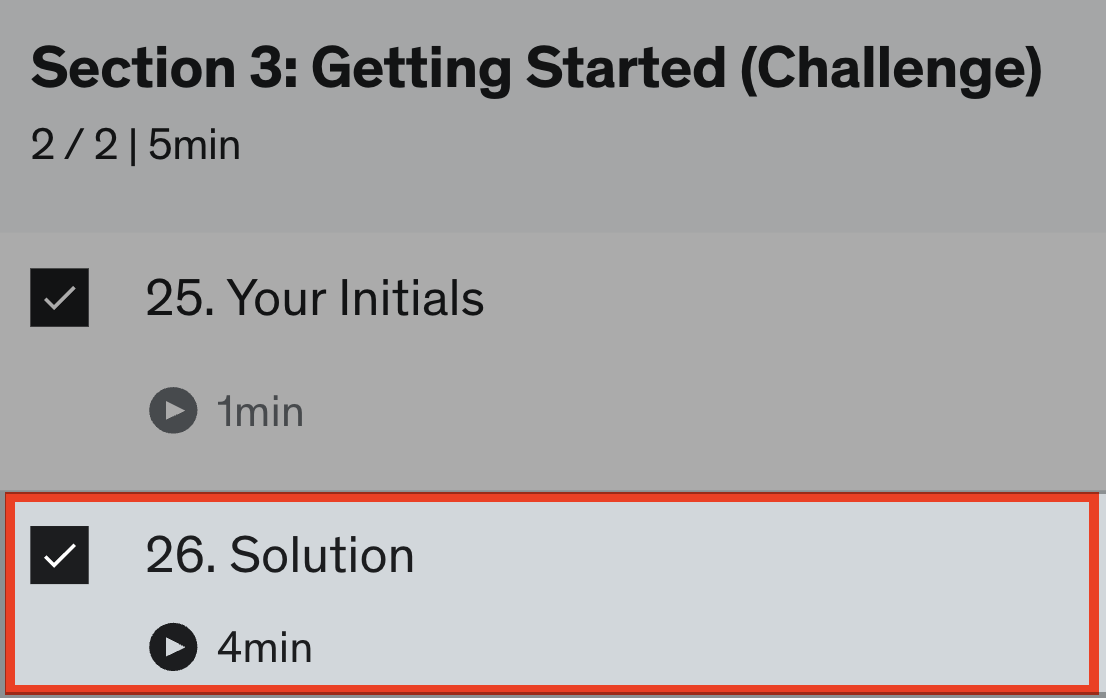 ---
Feedback Summary
Written Reviews
There are no written reviews yet.