Workbook 6.6
From Java Bootcamp Resources -> Module 1 -> 6. Arrays, open Workbook 6.6.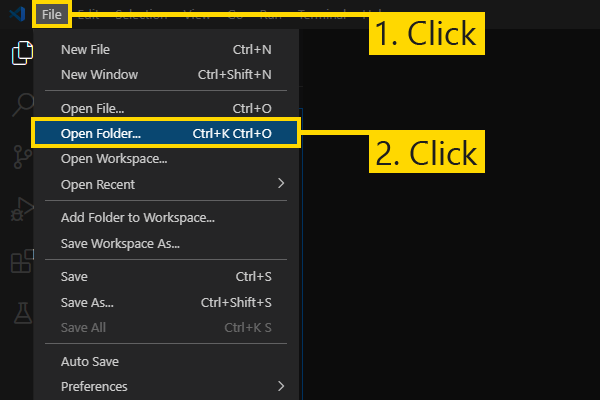 High Score (revisited)
In the last workbook, you found the highest score and printed it. In this workbook, you will locate the person with the highest score.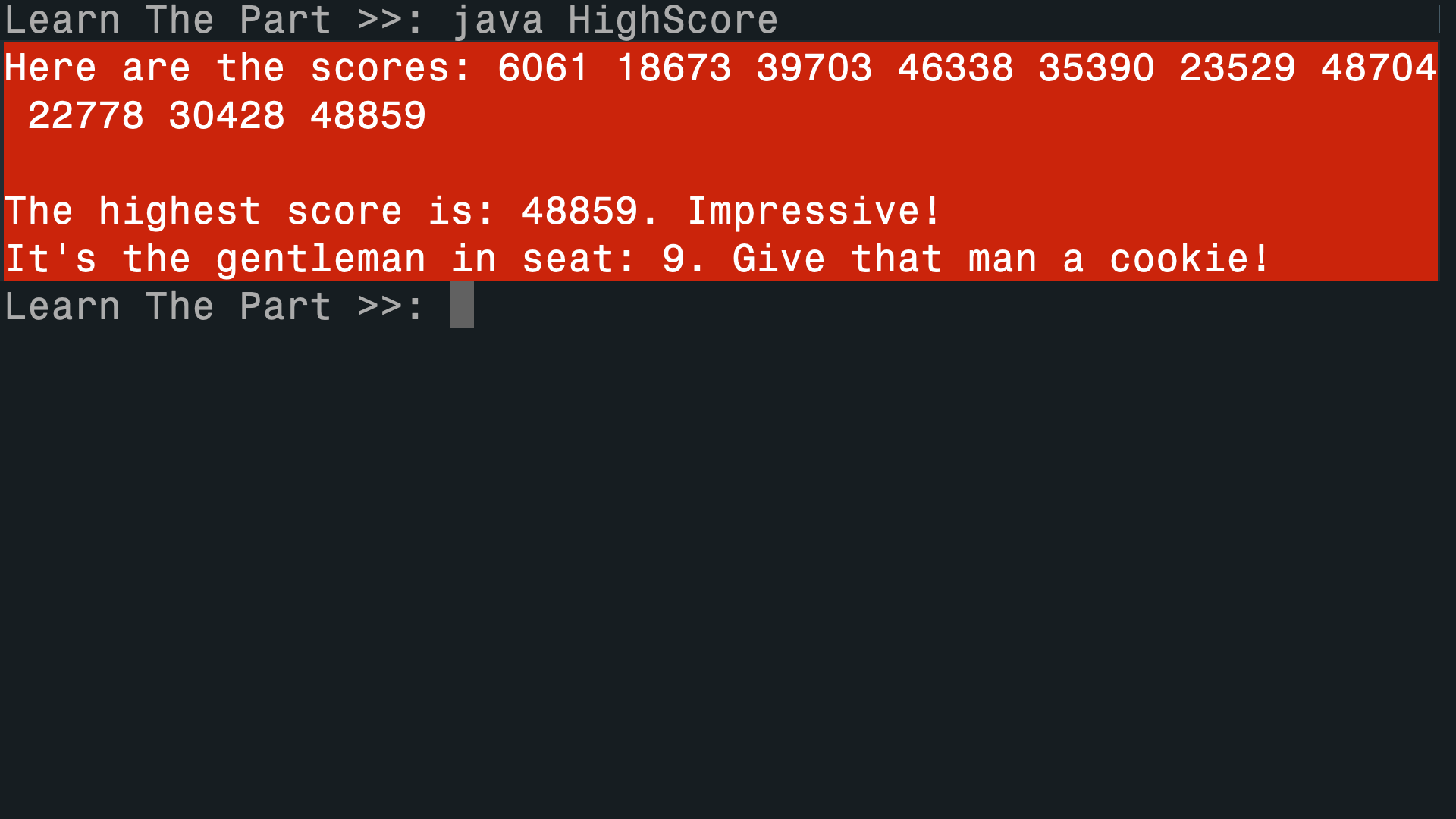 Pre-requisite: Workbook 6.5
---
The starter code continues from workbook 6.5.
Task 1
---
Create a variable seat that starts at 0. Print a message that points to the seat (index) with the highest score:
>>: It's the gentleman in seat: <index>. Give that man a cookie!
Good Luck!
---
Feedback Summary
Written Reviews
There are no written reviews yet.