Workbook 2.3
From the Java-Bootcamp-Resources, launch the Workbook 2.3 folder.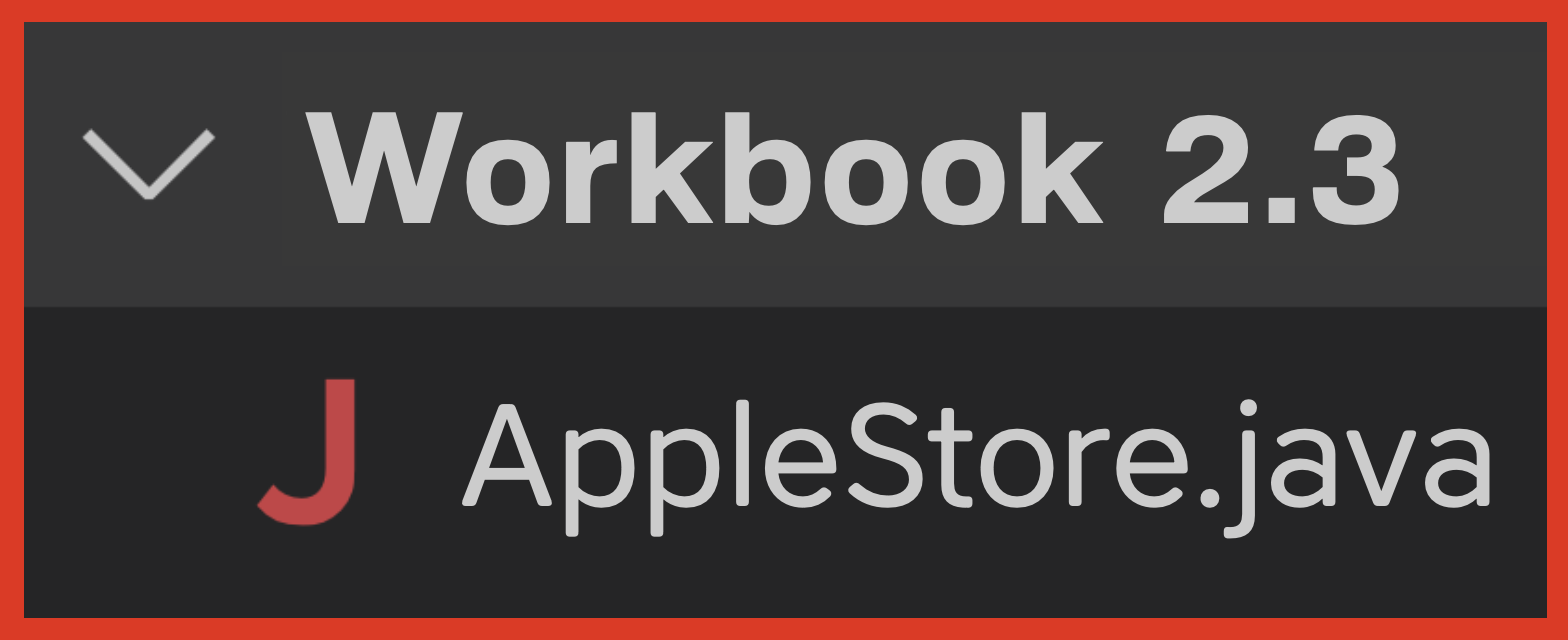 The Apple Store
The workbook starts with three variables.
    

int

 numOfApples = 

0

;


    

int

 numOfCustomers = 

0

;


    

double

 profit = 

0

;
Task 1
Decrease your number of apples based on the printed messages.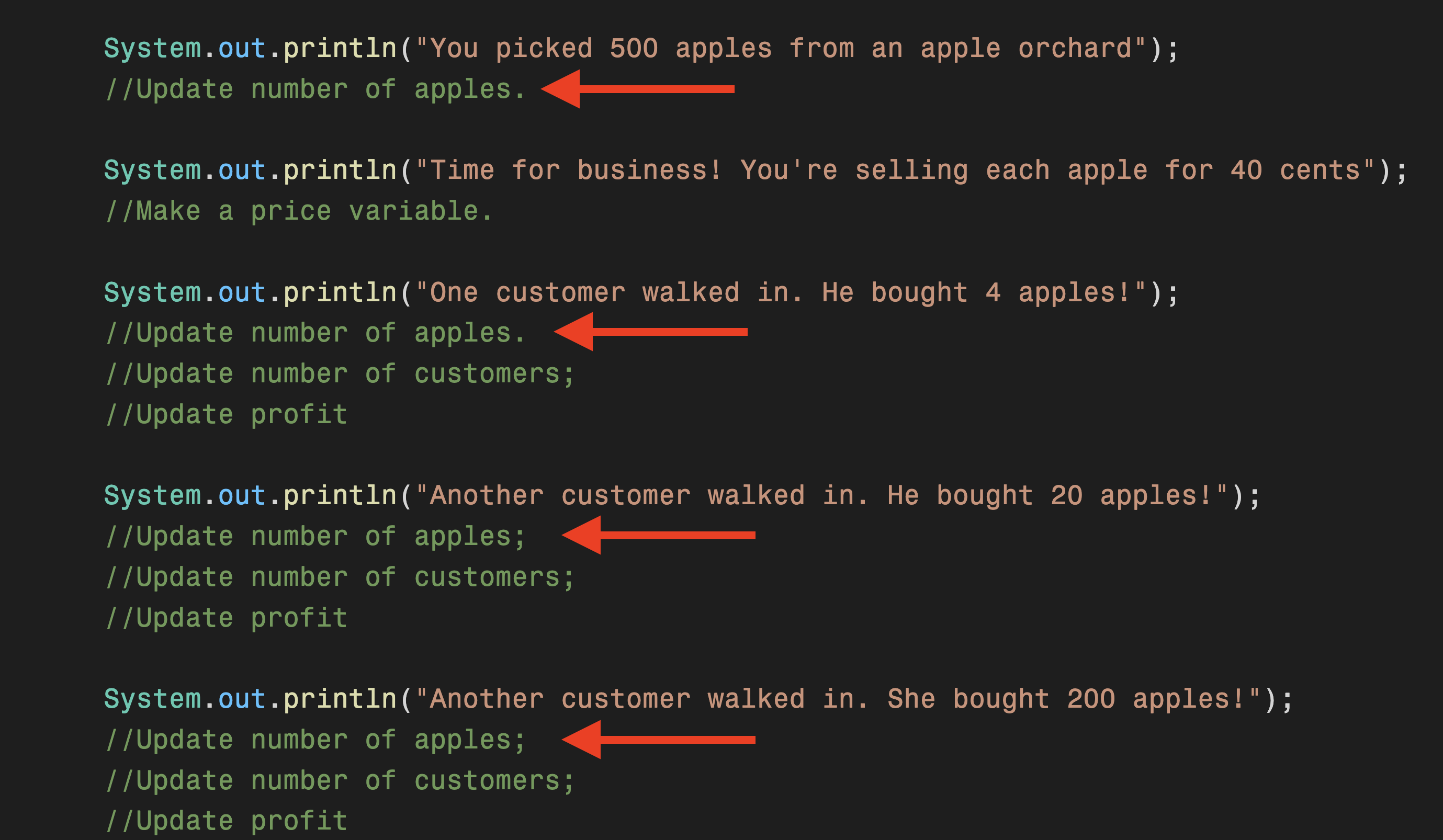 Task 2
Increase your number of customers based on the printed messages.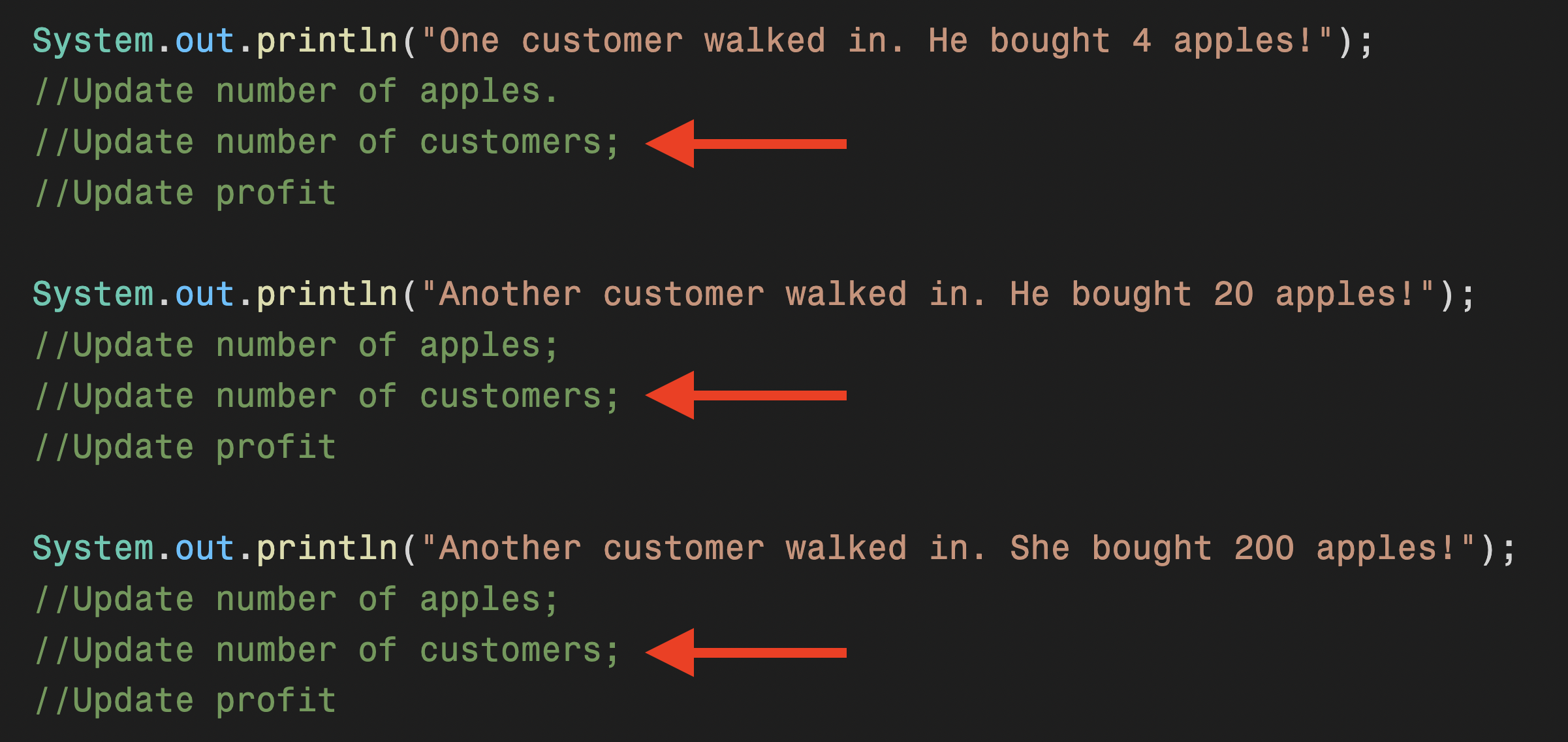 Task 3
Make a price variable and set it equal to 0.40.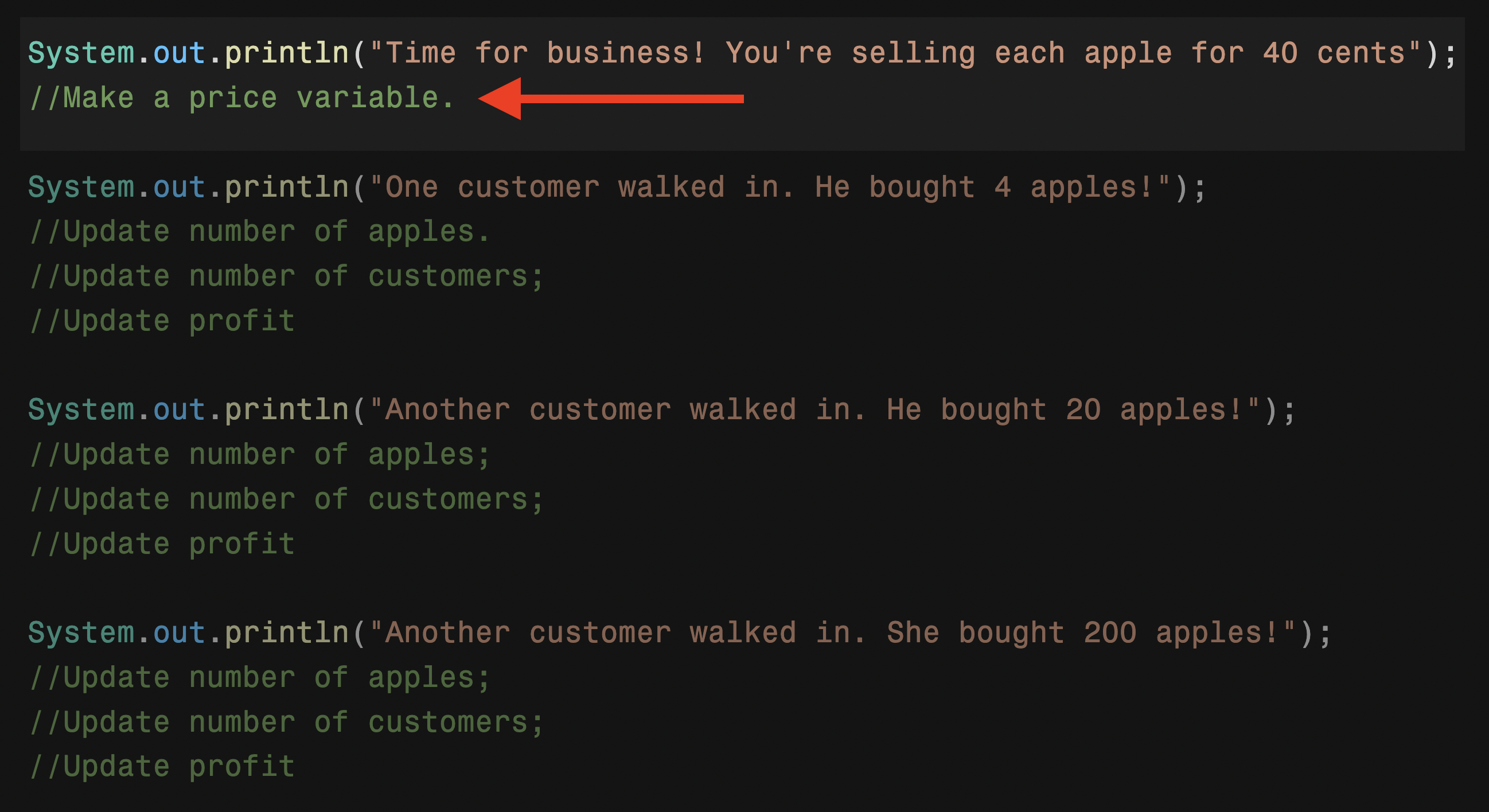 Increase your profits based on the number of apples sold, and the price of each apple.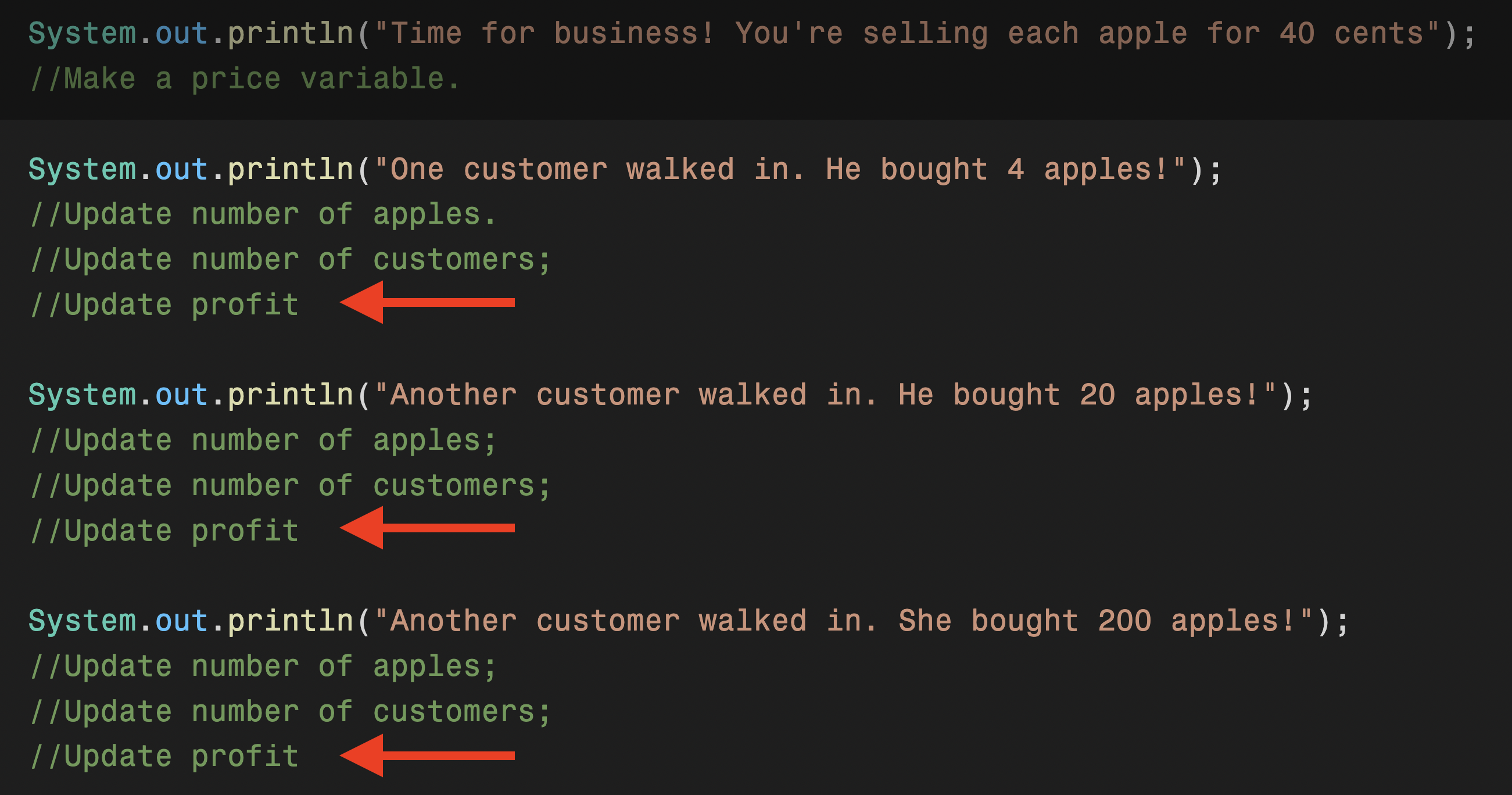 Task 4
Replace each placeholder with a variable.

Result
>> Wow! So far, you made: $89.6
>> 3 customers love your apples.
>> You have 276 apples left. We'll sell more tomorrow!
Solution
The code solution is beside the starter project.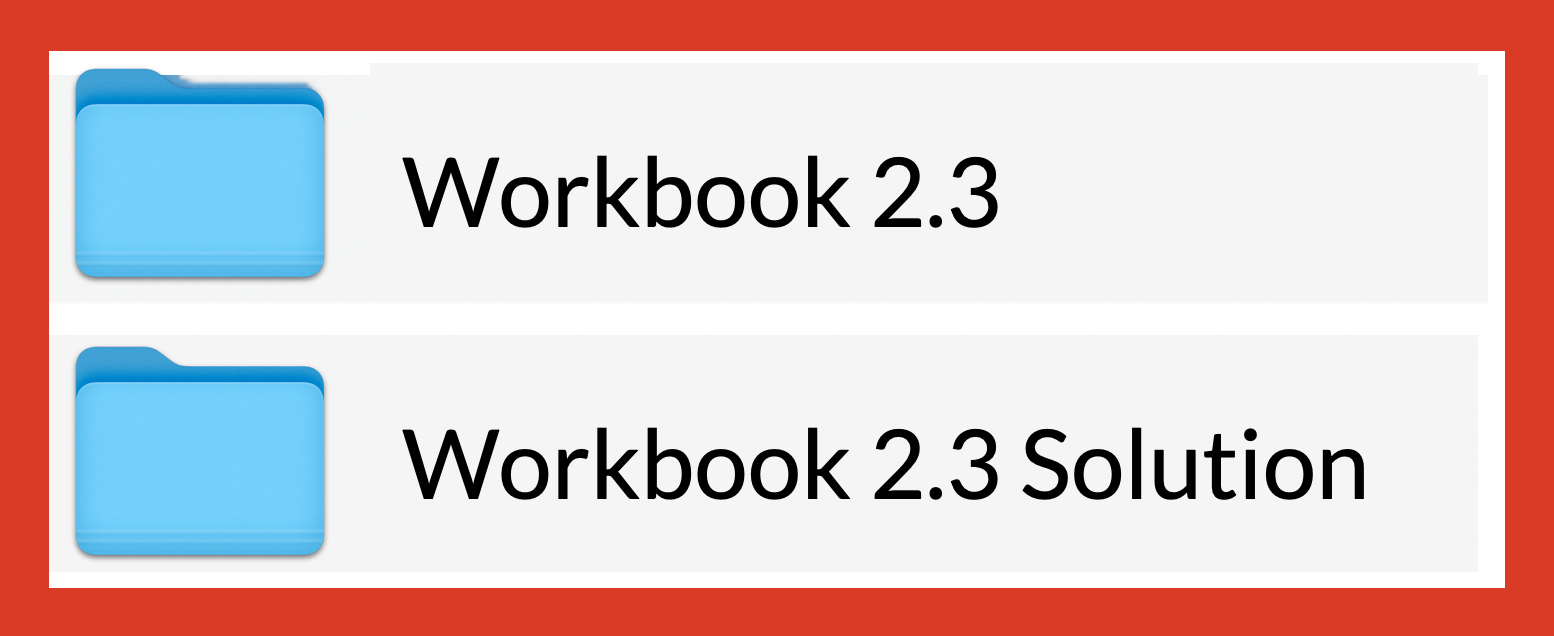 The video solution is inside the appendix (last section on Udemy).

---
Feedback Summary
Written Reviews
There are no written reviews yet.