git diff
The git diff command allows you to see changes that have been made but haven't been committed.
open your project-1.txt file, erase "Random Message 1" and replace with "This is a git diff example"
your file should look something like this: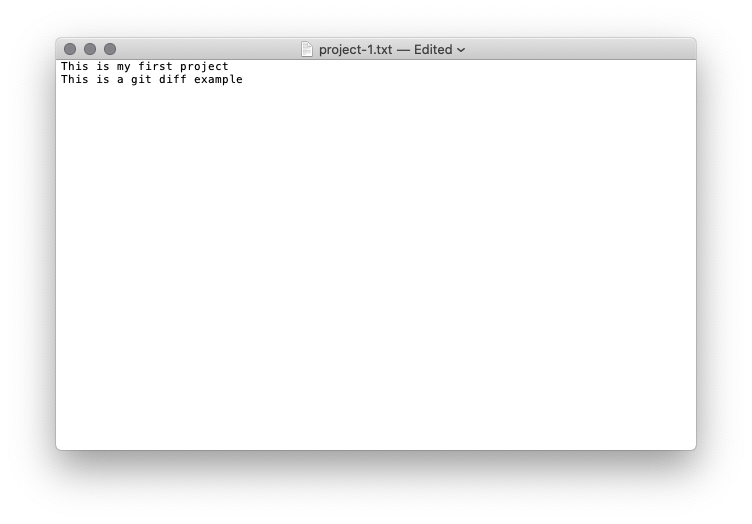 Let's say you forgot what changes were made in the past to that file, well we can view those changes with the following command:
git diff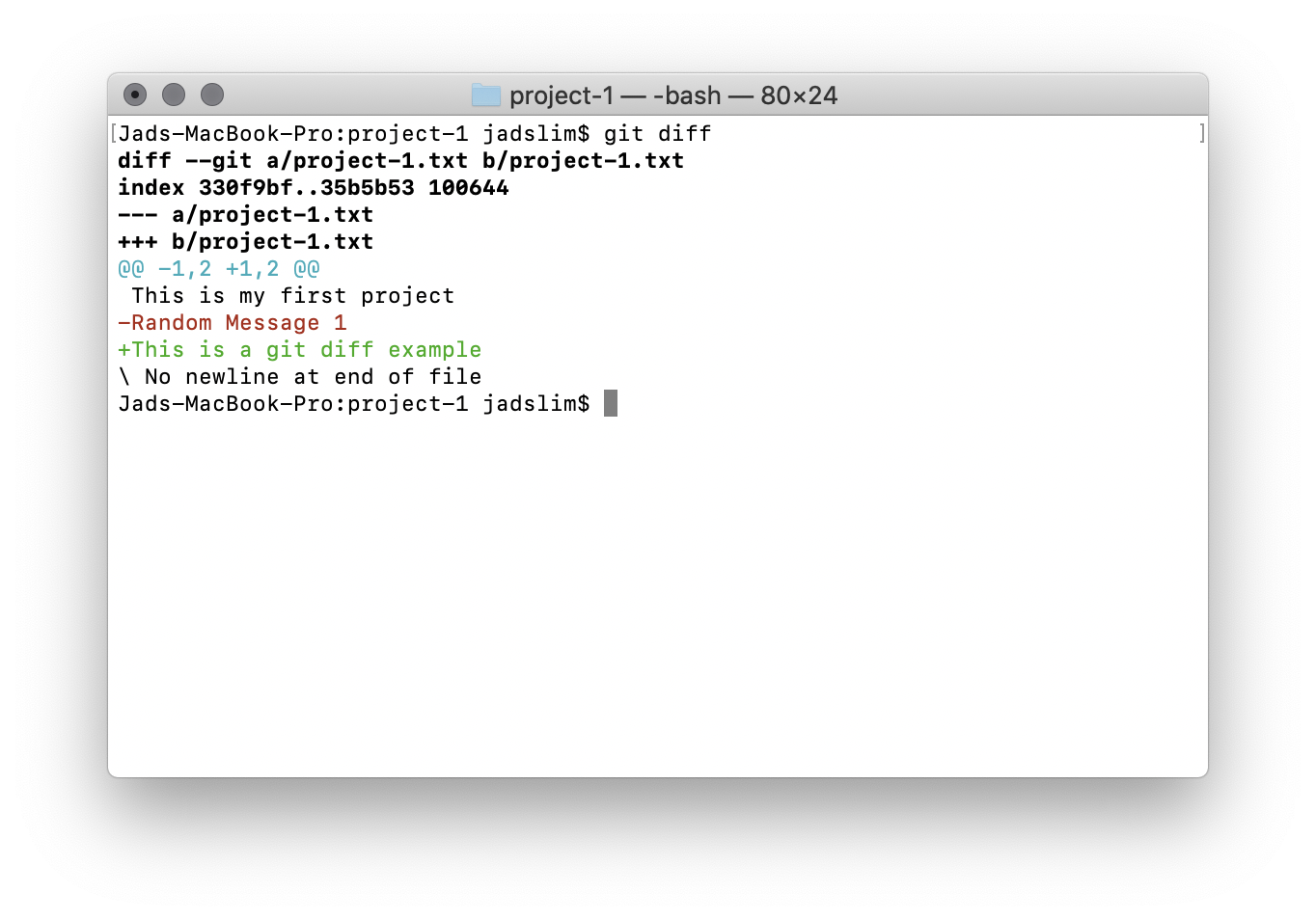 The output above displays the changes that were made. it shows us the removal of "Random Message 1" in red and the addition of "This is a git diff example" in green.
let's create a commit to apply this change:
git add .
git commit -m "applied git diff"
Feedback Summary
Written Reviews
There are no written reviews yet.